WISHH not only provides networking opportunities, but also essential knowledge transfer. Explore our resources for food, feed and management to help you capture the many benefits of soy protein.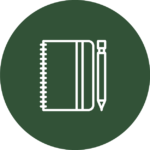 Lecture: Avian Influenza and Virulent Newcastle Disease – YouTube Dr. Dustan Clark, the extension poultry health veterinarian for the University of Arkansas Division of Agriculture
Read More »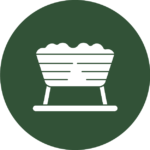 The U.S. Soybean Export Council invests in innovative tools enabling customers to make research-based data-driven decisions in their choices of soybeans and soybean products. This
Read More »
U.S. Soy has a large market in animal feed because of its rich nutritional value and its contribution to animal performance. Although alternatives exist, such
Read More »
Description:  Through this manual, learn about the basics of rearing tilapia fish. Topics covered include pond construction and maintenance, feed guidelines, stocking, record keeping, marketing
Read More »
Description: Learn how to properly maintain and clean a feed mill. WISHH's manual explains hammer mills, scales, the mixer, and proper warehouse management. Templates for
Read More »
Description: Learn why the feed conversion ratio (FCR) is a powerful tool to help livestock farmers estimate the feed that will be required in a
Read More »
Description: Animal source foods (ASF) market systems present significant potential for inclusive economic growth, resilient livelihoods, and improved household nutrition. This document identifies a set
Read More »
Description: Learn why U.S. degummed soybean oil is a high-value energy source for use in swine and poultry diets to improve caloric efficiency of pork,
Read More »
Description: Both newcomers and experienced poultry professionals will benefit from this comprehensive overview of modern poultry production. The course covers the evolution of the industry,
Read More »
Description: Learn critical skills for the flour milling process, including technical milling, management practices, maintenance, quality control and food safety, and Hazard Analysis Critical Control
Read More »
Description: Focus on the mechanics of purchasing raw materials and gain marketing insights through detailed descriptions of cash futures markets, ocean transportation, contract rules, and
Read More »
Description: Explore the major elements of modern feed manufacturing and examine advances in new technology. The extrusion processing course trains participants in the latest developments in
Read More »
Description: Learn grain storage and pest control, particle size reduction, batching and mixing, extrusion, drying and cooling, the effect of feed processing on animal nutrition, pelleting,
Read More »
Description: Discover the benefits of preventative maintenance, and how to develop a program. Topics cover costs and inventory management. Access course HERE.
Read More »
Description: Gain the foundational knowledge for good quality assurance programs, including : Fundamentals of a good quality assurance program, and the importance of a quality
Read More »
Description: Understand the procedures of finished product packaging, warehousing, product labeling, truck fleet management and feed recall. Access course HERE.
Read More »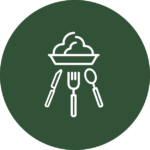 By: Michelle Braun, PhD, International Flavors & Fragrances (IFF) • November 21, 2022 Soy ingredients provide an opportunity to carry the harvest forward. The power of
Read More »
By: Linda Funk, Flavorful Insight • August 9, 2022 Wellness-driven food trends may well create a new niche for soy foods. Today's nutrition and wellness
Read More »
By: Linda Funk, Flavorful Insight • July 17, 2022 Consumer food choices take taste, sustainability and health into consideration. Additionally, the flavor trend flourishes at
Read More »
By: Mark Messina, PhD, Soy Nutrition Institute (SNI) Global • May 17, 2022 As the global population continues to increase, world leaders and scientific researchers
Read More »
It's April, which means it's National Soyfoods Month. Soy foods are wonderful meal and snack additions for so many reasons. For one, they're complete plant
Read More »
More than 40,000 scientific papers focused on soyfoods, soy protein or other soybean components such as isoflavones, have been published over the past 30 years.
Read More »
ASA/WISHH's new Baking with Soy Flour educational video shares how bakers can capture the protein power of defatted soy flour in their foods. The new
Read More »
With a compound annual growth rate (CAGR) of 3%, demand for soyfoods continues to climb around the world with Asia, Western Europe and Latin America
Read More »
ASA/WISHH congratulates the Cambodian Aquaculturist Association (CAA) upon celebrating its one-year anniversary with more than 400 members ranging from fish farmers and distributors to feed
Read More »
WISHH and its partners have developed a series of educational and instructional tools to help African businesses learn about the benefits of cooking and baking
Read More »
Educational Video: How to Bake Soy Flour Bread – Uganda Soy Flour for the Modern Baker is a campaign promoting the use of soy flour
Read More »
The loss of muscle mass as we age has significant consequences for health and well-being. While resistance exercise training is the key to building muscle
Read More »
Hybrid meats, including those that contain soy, may appeal to both flexitarians and meat eaters. A recent New York Times article highlighted the high prevalence
Read More »
The recently released 2020-2025 Dietary Guidelines for Americans set forth recommendations to "make every bite count." Consumption of soyfoods is recommended throughout the new guidelines. The 2020-2025 Dietary Guidelines encourage healthy
Read More »
The release of the U.S. government's 'Dietary Guidelines for Americans, 2020-2025' reaffirms the role of U.S. soy in human diets. As a globally-respected, science-based reference, the report
Read More »