Guatemalan Product Manager Innovates with Soy Protein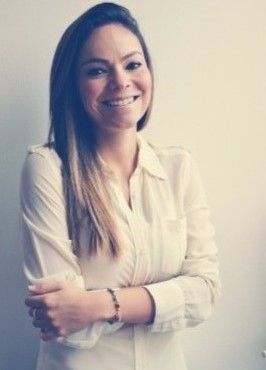 Diana Sánchez Farfán, project manager at Central de Alimentos, S.A., has a passion for the food industry and creating new products to meet evolving consumer demands. As consumers look to more nutritious and protein rich foods, she is one of the global innovators who contribute to soy helping fill this demand.
In her role in developing new products for the Guatemalan company, Sánchez noticed soy is an essential component in diets and now puts priority on identifying new and innovative products that contain soy. WISHH works closely with Sánchez and others at Alimentos to provide technical assistance to help build product formulation.
Sánchez participated in the WISHH United Soybean Board-funded Mobilizing Entrepreneurs project in 2021 that provided business plan training and direct access to a mentor. Purdue Professor Maria I. Marshall and Professor Emeriti Joan Fulton led entrepreneurs through a 12-module curriculum designed by Purdue. The virtual training covered topics ranging from the challenging-but-important process of defining the target market for their soy-containing food or feed, pricing, distribution and logistics, and financing.
Purdue provided personalized feedback and identified opportunities of growth for the company. As a result, Sánchez and colleagues created a business plan for a new soy-based product under the guidance of Purdue University. Sánchez was also able to bring her colleagues from the research and development and institutional sales teams into the trainings, further building capacity for the company.
WISHH Builds Road Map for Soy-Gari Commercial Success with Ghanaian Research Scientist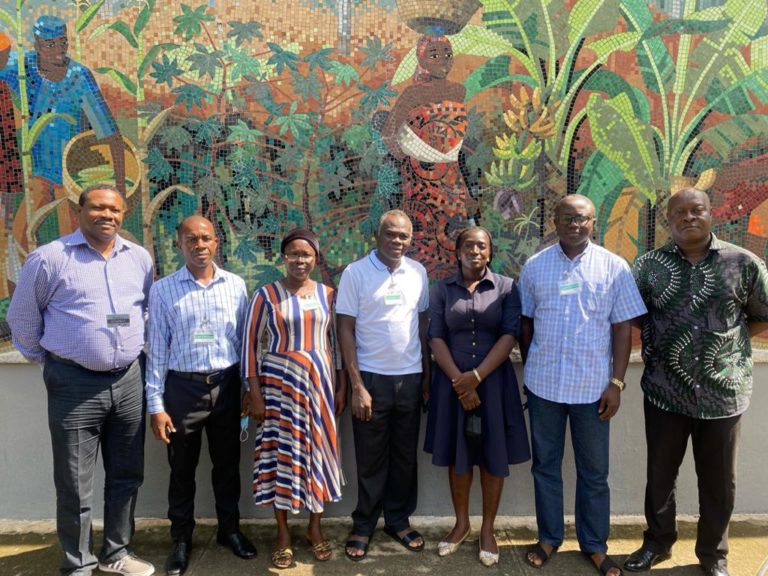 On the heels of publishing soy-gari blend research that scientists report "has huge potential to reduce malnutrition among gari consumers in Africa," Ghanaian research scientist Leticia Amoakoah Twum is working with WISHH to take the next big step of commercializing the product. With WISHH support, Amoakoah Twum is on the ground in Nigeria training strategic partners who are key to introducing the promising food.
Earlier this year, Amoakoah Twum, a 2014 U.S. Department of Agriculture (USDA) Borlaug Fellow, and fellow scientists published their research in the Scientific African Journal after they documented that an iron-fortified soy flour-gari blend produces an increased nutritional value that traditional gari often lacks. Given that gari is a staple of West African cuisine, the added value of soy could increase both iron and protein intake, potentially lowering iron deficiency anemia and protein-energy malnutrition in the developing world. Through WISHH's USDA Market Access Program (MAP) funds, Amoakoah Twum is conducting trainings in Nigeria with U.S. soy flour. WISHH also connected Amoakoah Twum to strategic partners who process the cassava root into gari. Ghanaian supply-chain partner, Yedent, and Nigerian partner, Alltech, are two such partners who have become eager participants in the trainings. Alltech, a longtime partner, has already purchased soy flour from a U.S. supplier. The company easily saw value in donating samples for the trainings. It and other partners are increasingly seeing the value in extending the soy supply chain into new product development.
In September, Amoakoah Twum is working with medium to large-scale processors who have a strong interest in commercialization. She is introducing them to both food safety methods and gari production, specifically how to fortify the gari with soy flour and micronutrients. The WISHH workshops will help launch nutritious new foods for Nigerian consumers as well as foster a market for soy-gari blends. Each participant is creating their own presentation on what they have learned from the trainings.
Amoakoah Twum says she is most excited about the next step in the process. With MAP funds WISHH is conducting market surveys to see how African consumers receive the product. "Over the course of 12 days," Amoakoah Twum says, "we will gather more than 1,500 surveys."
Amoakoah Twum is betting big that the survey will yield positive results. As a child, she took gari in her lunchbox to school, and she notes from her past experiences that consumers love the nuttier taste of the soy-gari blend. 
Amoakoah Twum says the lasting impression she wants to give from the research is that it aims to achieve the second of the United Nations Sustainable Development Goals, or SDG 2. "SDG2 aims to achieve zero hunger, achieving food security with better nutrition," Amoakoah Twum explains. "We are working with these partners to produce foods that fight against hidden hunger and micronutrient deficiency. Soy does that!"
Amoakoah Twum further says that she hopes soy-gari blends are soon common in Africa. "My hope is that this will be prevalent," she adds. "Producers will automatically add soy flour for protein alongside micronutrients to their foods. It can support farmers and fight hunger at the same time."
WISHH is a program of the American Soybean Association and is funded in part by the United Soybean Board and state soybean board checkoff programs.
ASA-WISHH Strategic Partner Prosoya Kenya Stars in USB-funded Training
ASA-WISHH's newest video explores how strategic partner, Prosoya Kenya, has benefitted from WISHH's USB-funded Mobilizing Entrepreneurs to Expand U.S. Soy Utilization in Developing and Emerging Markets Initiative. The company has a high-bar mission of bringing its nutritious and affordable foods—including livestock feeds and their new ready-to-eat porridge, UJILALA— to 70% of African countries by 2030.
Within two years, Prosoya Kenya plans to work with 30,000 pig and dairy farmers through cooperatives and village groups. The entrepreneurial company's focus on innovation and affordable nutritious soy-based foods and feeds made them an excellent strategic partner for ASA/WISHH to include in WISHH's virtual training through the USB-funded initiative that works to compress the time for a new U.S. soybean market to go from emerging market entry to expansion market ready.
Craig Williams, a soybean grower who also serves on the Indiana Soybean Alliance Board of Directors and WISHH Program Committee, joined a virtual training session and appears in the video along with Purdue University College of Agriculture faculty members. Purdue Professor Maria I. Marshall and Professor Emeriti Joan Fulton are leading entrepreneurs through a 12-module curriculum designed by Purdue. The virtual training covers topics ranging from the challenging-but-important process of defining the target market for their soy-containing food or feed, pricing, distribution and logistics, and financing.
WISHH's ability to offer such top-shelf training is attractive to entrepreneurs.  In 2009, Prosoya Kenya's founder Kaburu Muguika launched the company and has built the business on the principle of continuous learning. "If you spend a day without learning something new you would become obsolete," he says.
As a result of in-depth research on food and feed ingredients, he had concluded that soy is special due to its protein profile that offers all essential amino acids to fortify human foods as well as livestock feeds. Therefore, soy is foundational to Prosoya Kenya and its high-social-impact agenda.  "Our mission is to fight poverty, malnutrition and unemployment…. anything that touches that is our work," says Kaburu.
WISHH's USB-funded initiative attracts and mentors entrepreneurs who can invest in developing and emerging market soy enterprises, bringing new market sectors into the U.S. soy market pipeline. From CEOs to product innovation and market teams, WISHH is working with more than 50 employees of entrepreneurs in Asia, Latin America and Africa in the human food, livestock, and aquaculture feed sectors.
Mini Documentary: Inspiring Food & Feed Entrepreneur Shares Insights
To inspire and inform entrepreneurs in developing countries, ASA/WISHH commemorates World Food Day by sharing insights from a WISHH strategic partner who is a leader in real-world resilience during COVID-19.
WISHH's new mini documentary features Samuel Kwame Ntim-Adu, the CEO of Yedent Agro Group of Companies, Ltd. in Ghana. Ntim-Adu signed a memorandum of understanding with WISHH in 2016. He shares fives examples of how WISHH has helped his company that is revising its product development and marketing strategies due to COVID-19 closing schools and other institutional markets. Ntim-Adu also highlights the opportunities for trade between Ghana and the United States that result from this strategic partnership.
His daughter, Soteria, the lead nutritionist for the company, describes the important role of soy as an affordable source of protein as well as results from her participation in WISHH-led training funded by the U.S. Department of Agriculture.
WISHH's work with Yedent has assisted them in offering new high-quality and affordable soy-based foods to meet the standards of Bill and Melinda Gates Foundation initiatives as well as apply as a supplier to the World Food Programme.
Yedent has also collaborated with WISHH to expand into feed production, including setting up a feed testing laboratory through WISHH's USDA-funded AMPLIFIES (Assisting in the Management of Poultry and Layer Industries with Feed Improvement and Efficiency Strategies) Ghana Project.
The mini documentary also features a poultry producer who benefited from AMPLIFIES and now buys feed from Yedent for his expanding poultry enterprise. As demand grows for eggs, demand rises for soy as an important poultry feed ingredient.
For nearly three decades, countries and international organizations have recognized October 16 as World Food Day, a day to focus on the importance of global food security.  COVID-19 makes the 2020 World Food Day a year like no other for U.S. soybean growers and all the other key members of the global food, feed, and nutrition community. According to the United Nations, 690 million people are hungry worldwide; the pandemic is projected to push another 83-132 million people into hunger by the end of the year.
The 2020 World Food Day theme "Grow, nourish, sustain. Together. Our actions are our future" is fitting for U.S. soybean farmers as they harvest their 2020 crop that is vital to global nutrition. WISHH and U.S. soybean farmers remain committed to working with Samuel, Soteria, and our other partners across the globe to improve food security.
Technical Understanding of Soy Protein Drives Guatemalan Market Development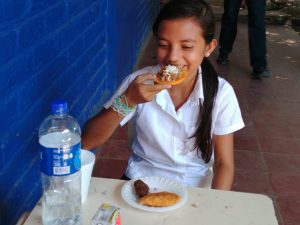 Guatemala is positioned for growth. Already the largest economy in Central America, Guatemala accounts for nearly 1/3 of the region's GDP and the economy continues to grow. Guatemala is currently seeing a rise in middle class households and its tourism market, while also exporting more to neighboring countries. Industry experts are expecting 20% growth in the retail food and beverage industry alone by 2023.
While the food and beverage sector expands, Guatemala needs more qualified dieticians, food scientists and human nutrition experts who can speak to changing diets. WISHH's efforts in Central America, specifically Guatemala, focus on technology transfer. WISHH's network of partners teach food manufacturers not only the economic, technical and nutritional benefits of soy protein, but also the potential uses of the product and the applications that work well in the region.  Soy consumption has significant benefits for human health and WISHH is committed to educating the food processing sector how, when and why they can include soy proteins in existing and new food products.
To date, WISHH has been able to provide critically needed soy nutrition and food science assistance to some of the region's fastest growing food manufacturers and saw nearly 200 companies launch more than 600 new retail products containing soy protein in just a 14 month period. Not only do these products bring new and exciting offerings to Guatemalan consumers, they also act as a catalyst to challenge competitors in the marketplace to bring even more products to market.
Central America remains a bright spot for future U.S. soy demand. Guatemala is already the 20th largest U.S. soy export market and exports to the Central American region continue to grow.