Cambodian Partnerships Lead Way for Aquaculture Expansion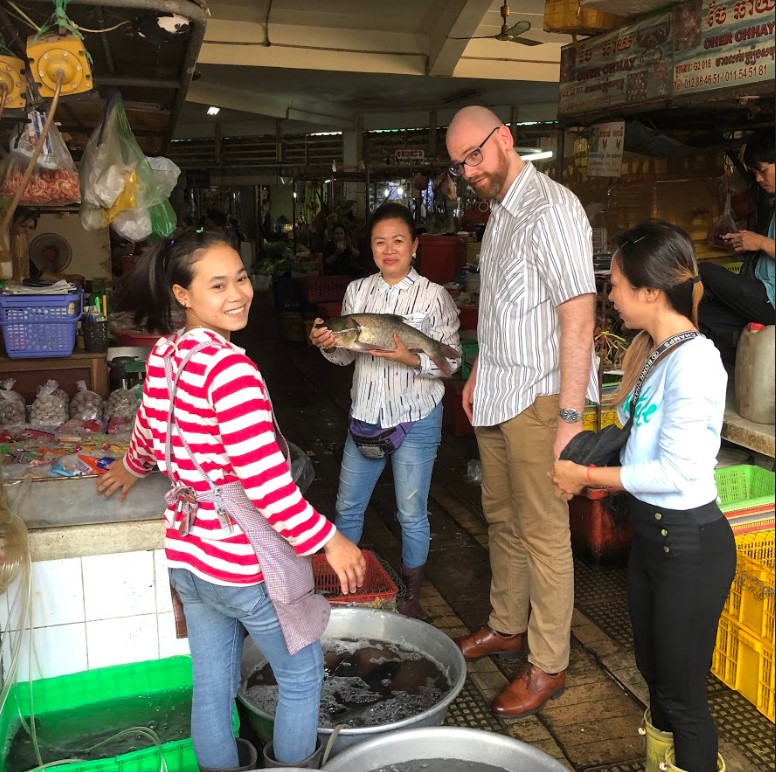 Cambodian Partnerships Lead Way for Aquaculture Expansion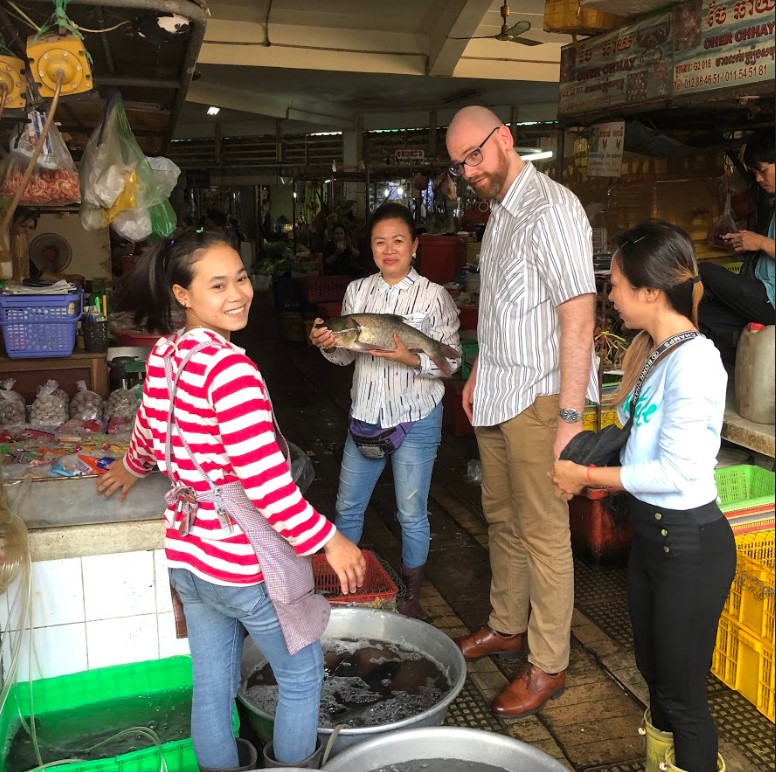 Fish are an integral component of the Cambodian diet.  Wild capture currently accounts for 76 percent of the fish on the domestic market.  Recognizing this system in unsustainable, Cambodian officials have focused their energies on increasing aquaculture production to meet the growing need for freshwater fish.
CAST (Commercialization of Aquaculture for Sustainable Trade), WISHH's 5-year USDA-funded Food for Progress program, aims to address this challenge. Beginning in 2019, the CAST project is designed to accelerate production of high-demand fish species for the Cambodian market and develop a lasting aquaculture industry that recognizes the value of soy protein in feed. CAST will impact all aspects of the aquaculture value chain including 600 commercial fish farmers, input suppliers and the buyers of farmers' fish production.
CAST, a partnership between WISHH, World Vision, Kansas State University and Auburn University, will take lessons learned from WISHH's trailblazing Pakistani aquaculture program and create a localized approach for Cambodia. WISHH will work as an incubator for new and growing businesses, providing critical technical assistance  and bridging the links between key partners in the value chain.
WISHH sees great promise in the Cambodian market. The commitment from Cambodia's Ministry of Agriculture sets this public-private partnership up for success, and the overall growth of the Cambodian economy holds great promise for U.S. soy.