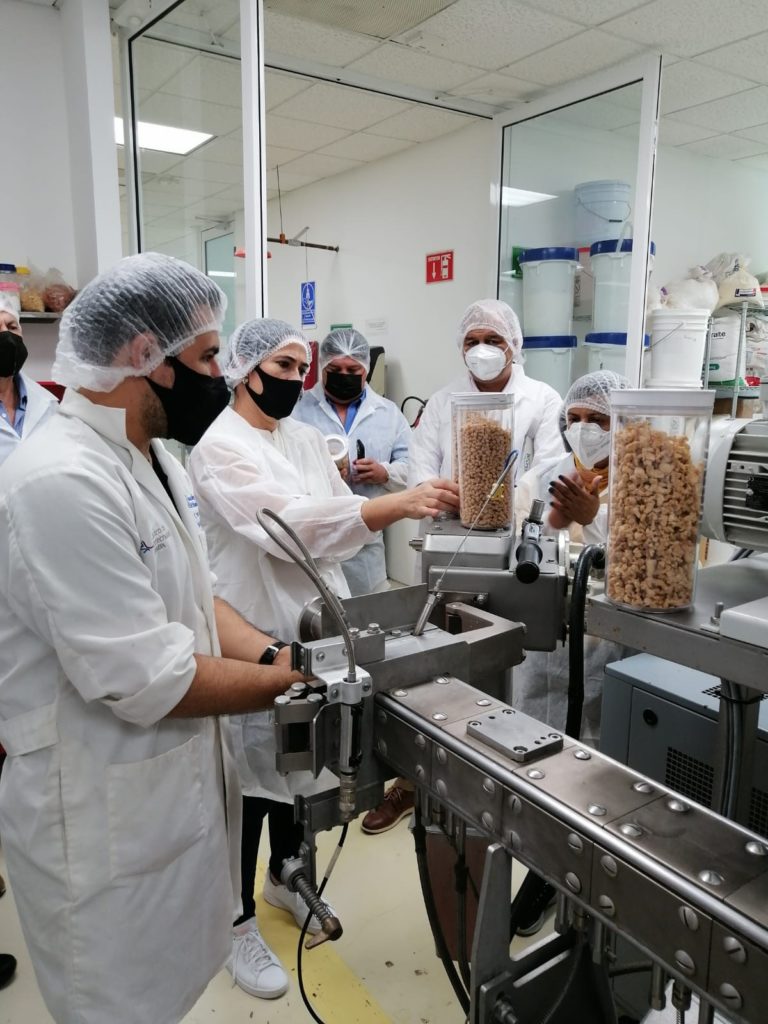 ASA's World Initiative for Soy in Human Health Program is convening a three-day workshop in Mexico this week that has attracted 11 participants that WISHH selected from 21 food industry and ingredient distribution companies. The trainees from Costa Rica, Dominican Republic, El Salvador, Guatemala, and Honduras, are spending 18 hours in hands-on work in small-scale manufacturing pilot labs in addition to six hours of classroom lectures at a newly launched WISHH workshop, "Uses of Soybean Products in Different Food Systems."
"We're thrilled with the excitement and response we've gotten from companies wanting to be a part of this workshop's first class," said WISHH Latin America Division Director Marypat Corbett.
The workshop participants are learning by doing during their time with WISHH technical advisor Sergio Serna, Ph.D., and his team of food scientists at TEC, the Monterrey Institute of Technology and Higher Education. The workshop introduces them to the technical nuances of using soy protein ingredients while engineering egg and cheese replacements, fortifying tortillas and baked goods, creating vegetarian chorizo sausage and ice cream, and a variety of other foods.
The workshop content also includes an orientation on the very hot topic of sustainability that is critical to winning new customers in this region. WISHH differentiates U.S. soy products from other origin product based on the sustainable production practices and season-long commitment U.S. soybean farmers devote to growing a high-quality soybean crop. The sustainability story is illustrated to participants who are viewing a video compliments of the Michigan Soybean Committee. Michigan soy checkoff funding is also supporting WISHH's workshop's coaching session and workbook on the ABC's first-time buyers need to use to effectively communicate their soy protein ingredient needs to U.S soy exporters. WISHH is leveraging the soy checkoff resources with USDA Market Access Program and Foreign Market Development funding.
The need for this type of hands-on workshop grew out of what WISHH learned from the feedback of nearly 190 attendees at WISHH plant-based soy protein food industry webinars in the region, and from providing customized half-day sessions with formulation and manufacturing experts to companies indicating interest in experimenting with soy protein. Their employees have little, if any, knowledge of or experience with soy protein ingredients. The topic of soy in food and beverage applications is generally not included in the region's university food science curriculums. Nearly 30% of the companies applying to have their employees attend this workshop were willing to pay to have additional members of their product innovation teams attend. Unfortunately, there were a limited number of workshop seats available.