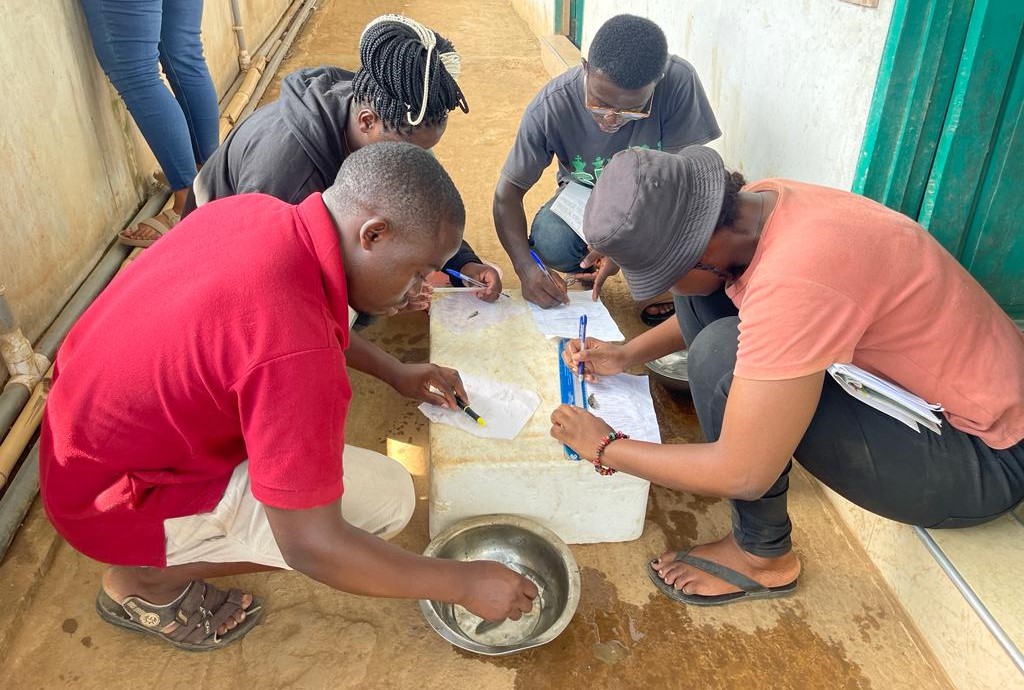 The ASA's World Initiative for Soy in Human Health Program is sponsoring five interns from WISHH partner Flosell Farms to participate in Aquaculture Ghana, an aquaculture industry conference taking place at the World Trade Center in the capital city of Accra this month. USB support already allows WISHH to serves as a platinum sponsor to the conference as part of its continuing work in aquaculture in the region. Aquaculture Ghana is a unique opportunity for WISHH and the interns to network with aquaculture industry investors, researchers, regulators and innovators.
Flosell Farms interns are participating in a 16-week practical farm training experience supported and organized by WISHH with USB and USDA Market Access Program funds. In response to the lack of technical expertise in the aquaculture industry in the region, WISHH and Flosell hope to create a new generation of leaders in aquaculture that can share their knowledge and skills to develop the industry as farm managers and extension personnel.
The internship program began in 2021 with a trial period at Flosell with just three interns, all of whom went on to seek professional opportunities in the aquaculture industry in Ghana. One former intern, Davida Obeng-Mensah, will have an integral role in the current program, as she now serves as Flosell's continuous improvement manager.