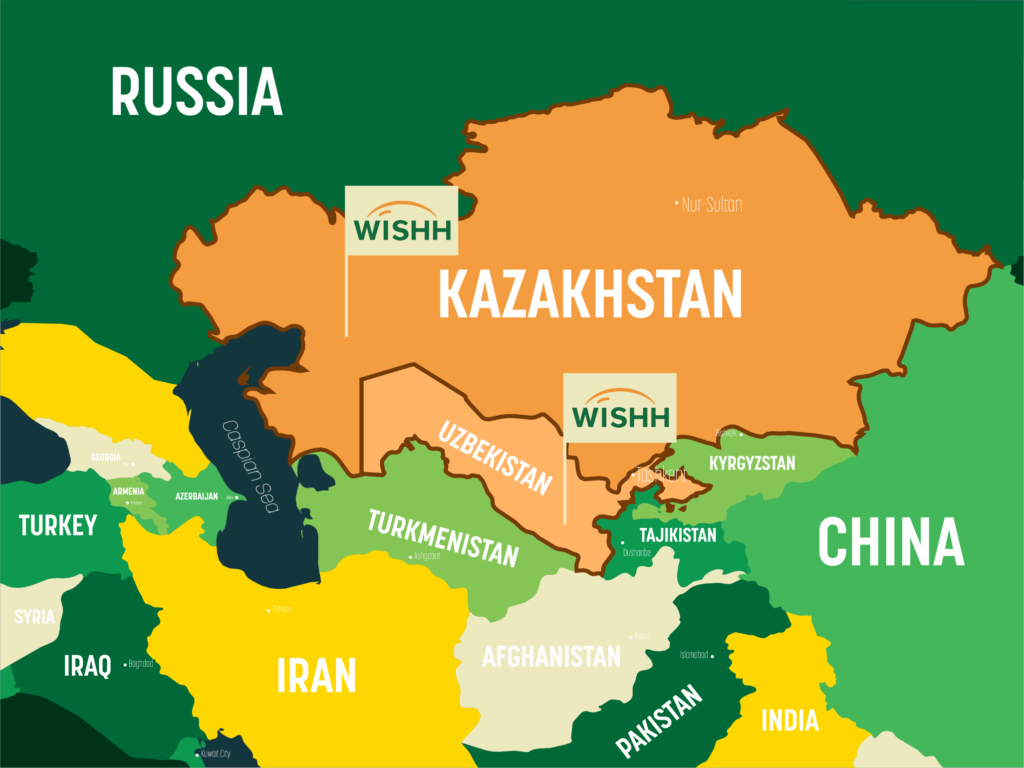 Join WISHH on December 6 at 10:00 p.m. CST as WISHH launches its program in Kazakhstan. The Central Asian country is one of WISHH's newest markets and offers growth potential for U.S. soy in the livestock feed sector.
WISHH Asia Division Director Alan F. Poock will host the 90-minute webinar. The program also features welcoming comments from WISHH Program Committee Chair and ASA Director Gerry Hayden as well as USDA Foreign Agricultural Service Attaché Christopher Bielecki.
Featured speakers are Dennis Strayer and Greg Lickteig. Strayer is a fats and oils technologist with decades of experience working with soybeans processing. His career offers comprehensive insights on quality control labs, technical and customer service, research and development, marketing, sales, and most recently regulatory and government affairs. He will provide information on the many uses of soybeans in human foods and animal feed. Lickteig is a private consultant with 31 years of experience in supply chain management and grain trade. He will present how importers of all sizes can better communicate with U.S. exporters.
Use the following link to register for the webinar. https://us06web.zoom.us/webinar/register/WN_syoSKh5UTqSVKqtROsAvhw
WISHH received funding for this webinar through the USDA Market Access Program (MAP).