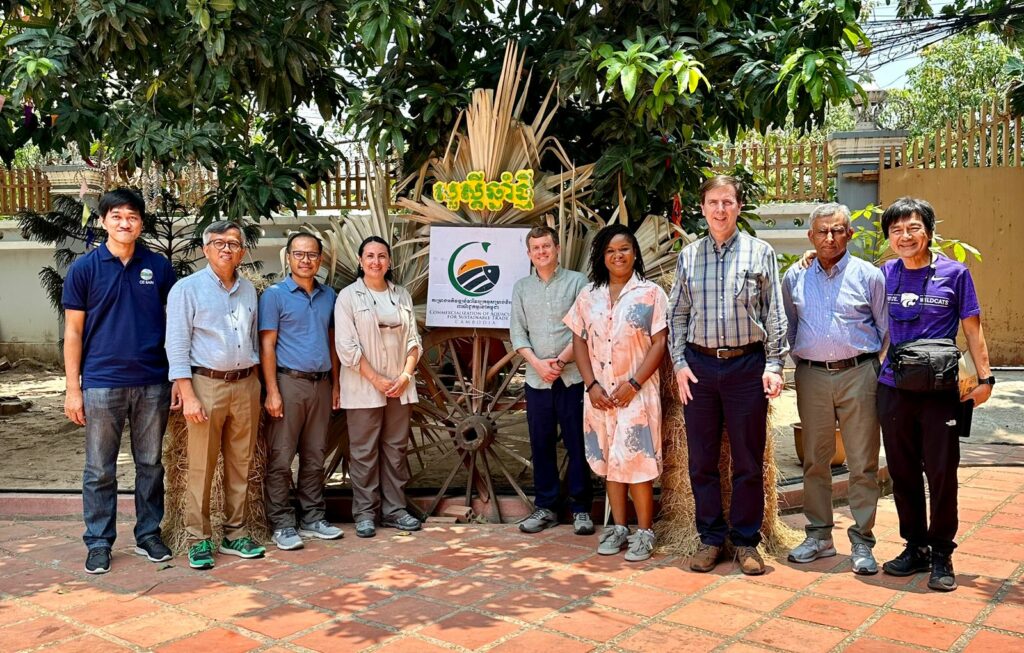 This week, ASA's World Initiative for Soy in Human Health Program's Cambodian aquaculture project hosted the U.S. Agency for International Development Feed the Future Innovation Lab for Fish at Mississippi State University. Mark Lawrence, Ph.D., the program's director, provides activity leadership and serves as the main liaison for USAID. He exchanged information with WISHH's USDA Food for Progress Project Commercialization of Aquaculture for Sustainable Trade-Cambodia. Lawrence visited Kansas State University staff as well as CAST and its partners, including a fish hatchery and the Center of Excellence on Sustainable Agricultural Intensification and Nutrition at Cambodia's Royal University of Agriculture.
CAST and CE SAIN benefit from KSU's expertise. KSU is the lead for the USAID Feed the Future Innovation Lab for Collaborative Research on Sustainable Intensification. Lawrence's visit creates a "lab to-lab" exchange of ideas.
"We are grateful to the CAST team for welcoming us so warmly at their office in Phnom Penh," said Lawrence. "It was a very productive meeting and valuable exchange of information. The Fish Innovation Lab looks forward to future collaborations with CAST."
WISHH works with multiple U.S. and in-country academic institutions globally. Like in Cambodia, these institutions combined with partnerships from business leaders and government strengthen WISHH's work and create a strong and sustainable value-chain in developing markets. As demand for fish increases so can reliance of U.S. soy for feed.