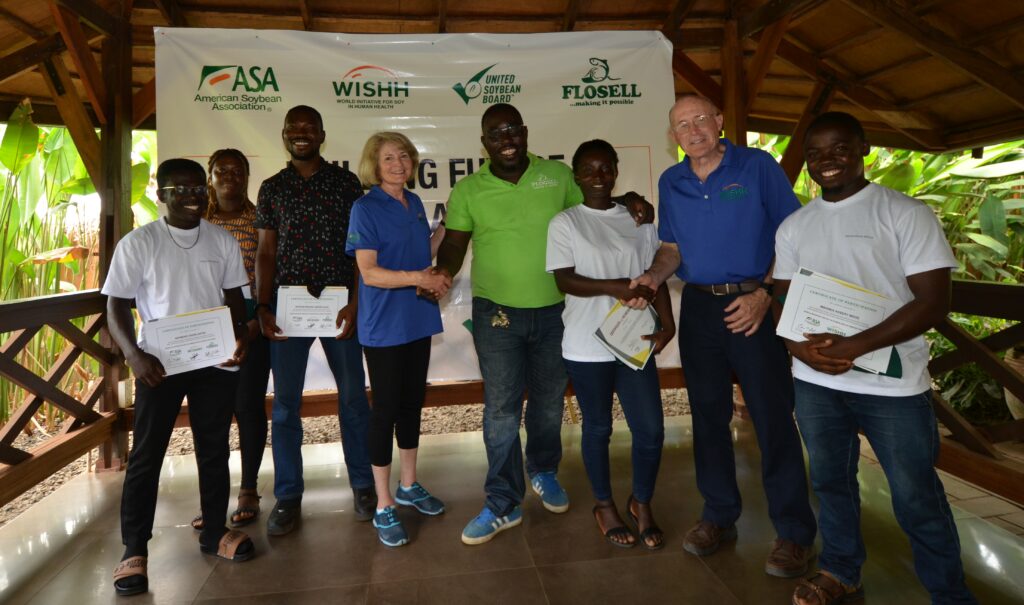 WISHH Chair Roberta Simpson-Dolbeare and Treasurer Bob Haselwood honored five young professionals upon their completion of WISHH's 16-week aquaculture training in Ghana. The May graduates demonstrate how WISHH's United Soybean Board-supported internship program cultivates innovation and opportunities for the future of fish farming and soy demand in sub-Saharan Africa.
 "A highlight of our trip was speaking with aquaculture interns and farmers who are poised to grow their industry. They repeatedly volunteered to tell us why they prefer our high-quality U.S. soy for their feeds," said Simpson-Dolbeare who is also an ASA director. "WISHH is strengthening their overall aquaculture industry, which could eventually boost trade for U.S. soy in new markets."
Haselwood reports, "sub-Saharan Africa is home to talented and hardworking young aquaculture professionals, and they have important natural resources to support future aquaculture growth."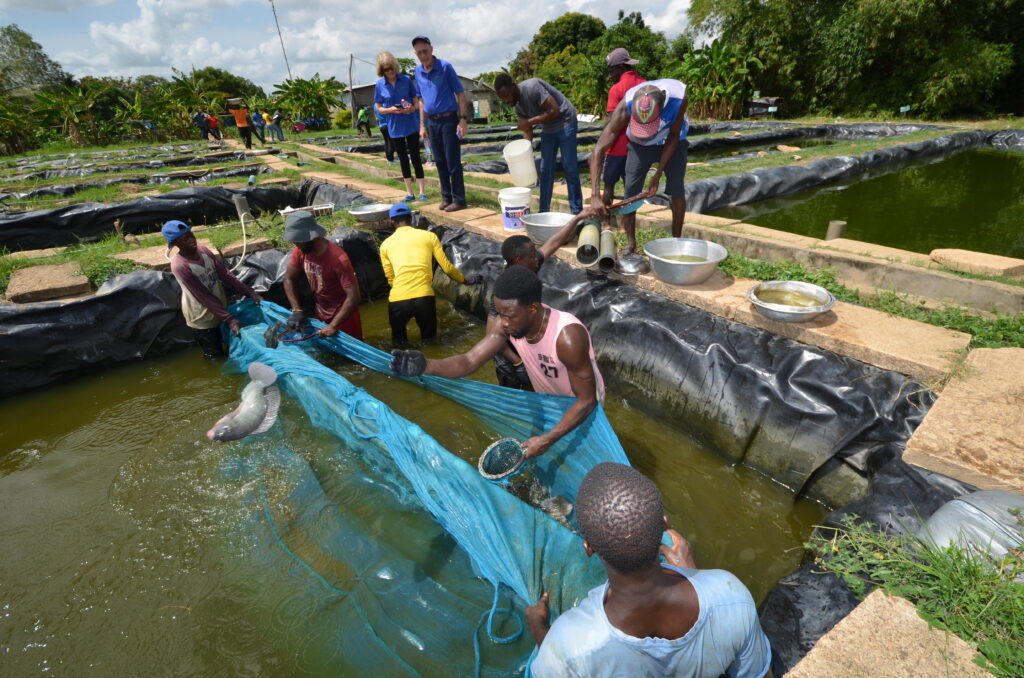 WISHH strategic partner Evans Danso hosts the training to give real-world experience. The riverside farm produced 16 million fingerlings and 1300 tons of table-sized tilapia in 2022. More than 50 applicants from multiple countries competed for spots in WISHH's spring 2023 training session. WISHH has leveraged its USB aqua internship project with the USDA Market Access and Agricultural Trade Promotion programs.
The hands-on experience is prized by interns like Mbonea Assery Mdoe who traveled from East Africa where he is the co-founder of Aqua-Farmers Hatcheries in Tanzania. "It's been an incredible journey filled with invaluable experiences, personal growth, and new connections," shares the entrepreneur who already had five years' experience and a bachelor's degree in agriculture. "I'm immensely grateful to the amazing team…Excited to bring these newfound abilities to the next chapter of my professional journey in the aquaculture industry."