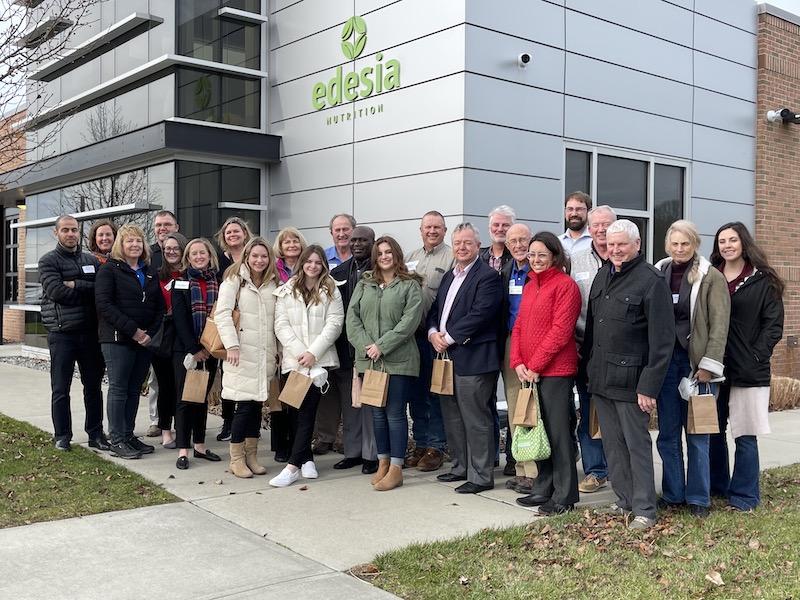 ASA/WISHH Program Committee Members, USB Chairman Ralph Lott and global food security experts are participating in WISHH's "U.S. Soybean Growers Take Action for Global Food Security" dialogue in Rhode Island on Dec. 15-16. USDA Foreign Agricultural Service Associate Administrator Brooke Jamison and U.S. Agency for International Development Deputy Assistant Administrator Mike Michener are speaking at the program.
The event also includes Edesia hosting a tour so participants can see how U.S. soy supplies protein and more for the majority of Edesia's daily production of 1.5 million packets of soy-containing foods at their technologically sophisticated factory that runs 24-hours a day. Edesia is the largest U.S.-based producer of Ready-to-Use Therapeutic and Supplementary foods.
In total, Edesia's products are consumed in 60 countries. Edesia's leading customers are the U.S. Agency for International Development (USAID), USDA, UNICEF, the World Food Programme (WFP), and other organizations that purchase their products.
USB is funding WISHH's dialogue that allows participants to share ideas for new pathways and partnerships that can increase growth opportunities for U.S. soy protein in global food security programs.