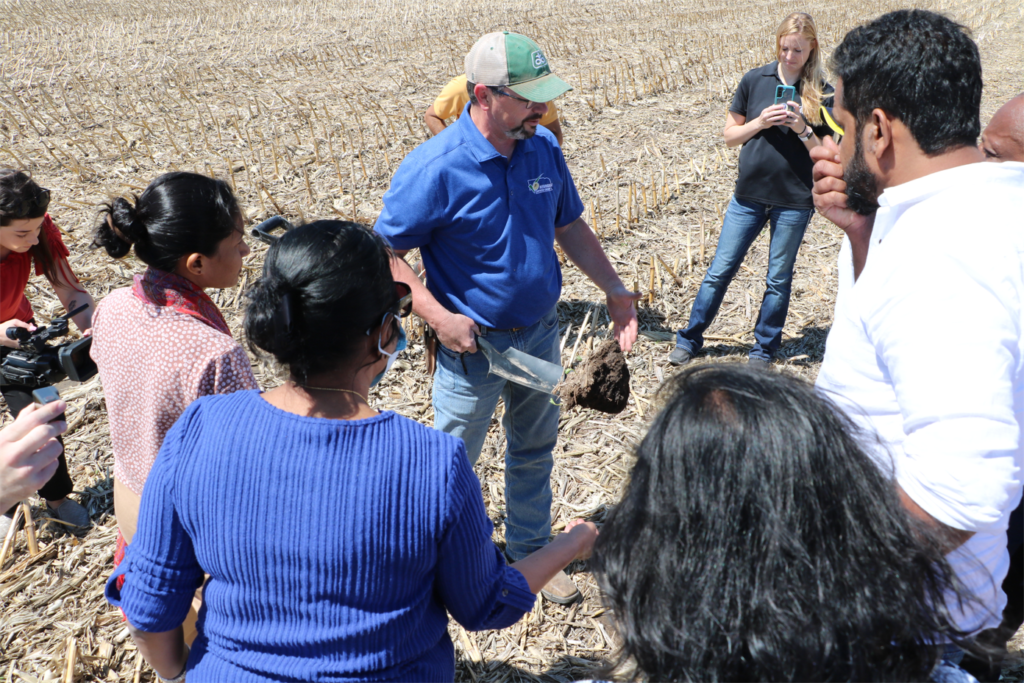 ASA/WISHH's trade team is in Nebraska this week where seven soyfood company leaders from Sri Lanka and one from Ghana are participating in the first Nebraska Soybean Board (NSB)-hosted WISHH trade team.  NSB Chairman Doug Saathoff gave them a tour of his farm on May 16 to show how U.S. soy is produced to meet high standards for quality, safety and sustainability. Television stations covered the event Nebraska Soybean Board hosts its first ASA/ WISHH international trade team (ksnblocal4.com)
To provide further insight into the quality of U.S. soy and new ways to use soy, the trade team also toured an Ag Processing Inc. processing plant before participating in University of Nebraska-Lincoln Food Processing Center Extrusion Workshop.
WISHH is using U.S. Department of Agriculture Emerging Markets Program and Market Access Program funding to support the trade team. The participating South Asian food companies found the trade team is important to their innovation and growth strategies that include soy protein for cereals and snacks.
The CEO of the West African food company is a long-time WISHH strategic partner who uses soy protein to make nutritious fortified foods. Collaboration with WISHH contributed to him expanding the company to also produce poultry and other animal feeds made with soy. He described how WISHH works with his company to offer a reliable supply of affordable foods that meet protein demands in his country. "If you are a processor, you need to know how the crop traverses across the value chain," said CEO Samuel Ntim Adu in describing the importance of the trade team. "The thinking of moving from the farm to the holding area and to how it is processed and into the market is all very important."