WISHH's new egg consumption survey finds record numbers of Ghanaians are benefiting from eggs. What's more, 73% of people who had heard our Ghana National Egg Campaign messages report the information positively changed their perceptions about eggs and their nutritional benefits.
Both the consumption survey and the campaign are key components of our U.S. Department of Agriculture-funded AMPLIFIES (Assist in the Management of Poultry and Layer Industries with Feed Improvement and Efficiency Strategies) Ghana Project that began in 2015. The existing Food and Agriculture (FAO) data indicated that Ghanaians ate only 12 eggs per year per person in 1995, missing out on affordable high-quality protein. WISHH's 2016 survey found egg consumption had climbed to 172 eggs per person per year.
In 2017, Ghanaian egg producers, health advisors, government leaders, academic partners, and others joined with WISHH to launch Ghana's National Egg Campaign, which included catchy "EggCite Ghana" educational messages about eggs as an abundant source of protein, vitamins, and more. Our strategic partnership laid the foundation for Ghanaian stakeholders to build additional momentum by creating a National Egg Secretariat association focused on promoting the benefits of eggs.
Together, we are proud to announce the 2020 egg consumption survey results: Per capita consumption of eggs has gone from 172 in 2016 to 235 in 2020. As a comparison, U.S. annual per-person consumption of eggs and egg products in 2019 was 293, according to USDA.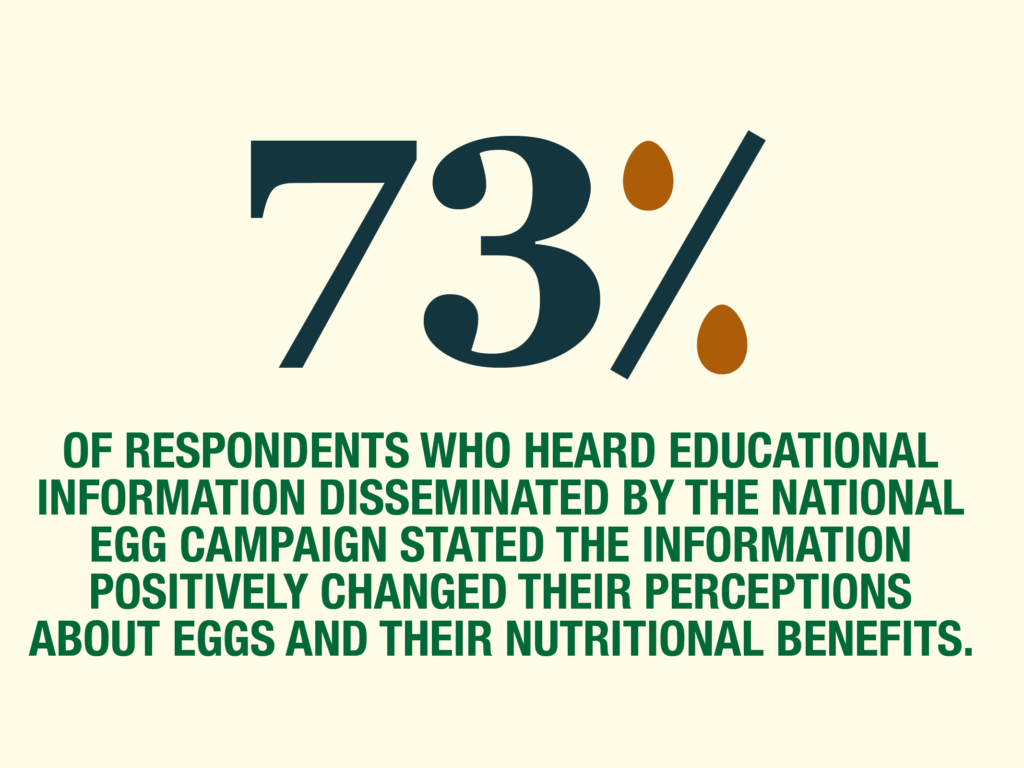 Our AMPLIFIES project has come to a close, but the Ghana National Egg Campaign Secretariat association stands strong as part of our sustainability strategy to continue capturing the health and economic benefits of eggs. The Ghana National Egg Campaign Secretariat association is built on the belief that the quality and consistency of the food supply will increase by improving marketing opportunities and reliability of products and services through capacity and reputation-building activities of value chain stakeholders. As a result, Ghanaians gain access to affordable protein-rich nutrition for health. As demand grows for eggs, demand rises for soy as an important poultry feed ingredient.
Join us in celebrating this egg-cellent news on October 9, World Egg Day. Enjoy some Ghanaian-style egg dishes with three recipes offered on WISHH's new online resource center HERE.