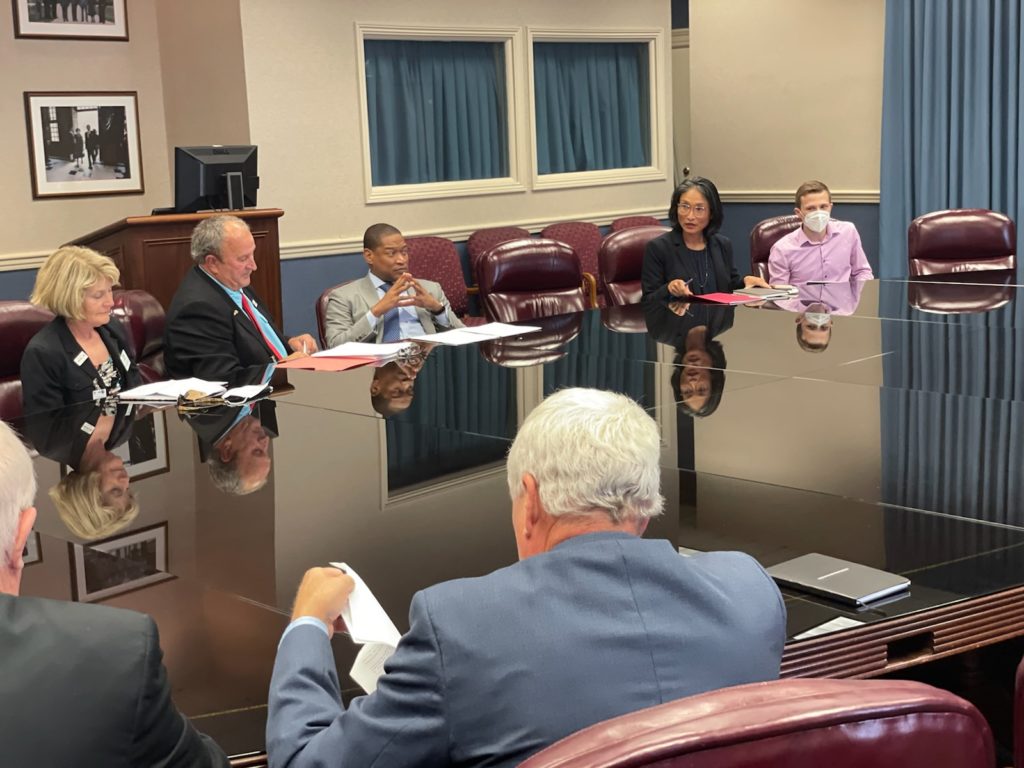 ASA's WISHH Program Committee farmer leaders and WISHH staff today briefed USDA's Foreign Agricultural Service in Washington, D.C. on WISHH's results and how the strong relationship with USDA connects trade and development for U.S. soybean growers. FAS Administrator Daniel Whitley and other FAS representatives joined to discuss current work and outlook for important FAS initiatives, including the Food for Progress Program that funds WISHH's Commercialization of Aquaculture for Sustainable Trade -Cambodia.
WISHH Chairman and ASA Director Gerry Hayden, a soybean grower from Calhoun, Kentucky, opened the meeting by reporting on the June farmer trade team to Cambodia and stressing the strong collaboration with USDA. "ASA and WISHH appreciate the many ways that we partner with FAS programs," Hayden said. "There are so many exciting signs of progress and successes that FAS and WISHH's partnership is achieving."
WISHH New Business Lead and CAST Project Director Austin Leefers updated FAS program staff on CAST's latest successes. The WISHH farmer leaders also reinforced how FAS initiatives, such as the Market Access Program and McGovern-Dole International Food for Education and Child Nutrition Program, offer important opportunities to leverage soy checkoff investments.
The WISHH Committee posed questions to Whitley about how ASA/WISHH can continue to strengthen its relationships with FAS, including on global food security initiatives.