As the aquaculture sector grows across Africa, so does the need for aquafeed and U.S. soy is ready to fill the growth in demand for raw materials.
The American Soybean Association's WISHH program brought three leaders from one of Senegal's top feed producers to Ghana at the end of May to learn more about aquaculture.
The aquaculture industry in West Africa is currently dominated by producers in Nigeria and Ghana, but this Senegalese company is interested in investing in a new aquaculture feed line. A new feed mill in Senegal would not only advance Senegal's local aquaculture industry, but could also impact surrounding countries such as Mali, Guinea Conakry, Liberia and others.
During the visit to Ghana, the team met with several fish producers and feed manufacturers to learn about aquaculture best practices and collect information to guide their business strategy.
Investment in aquaculture in Senegal holds future promise for the growth of aquaculture on the African continent, so the WISHH team has planned follow-up activities to continue encouraging investment.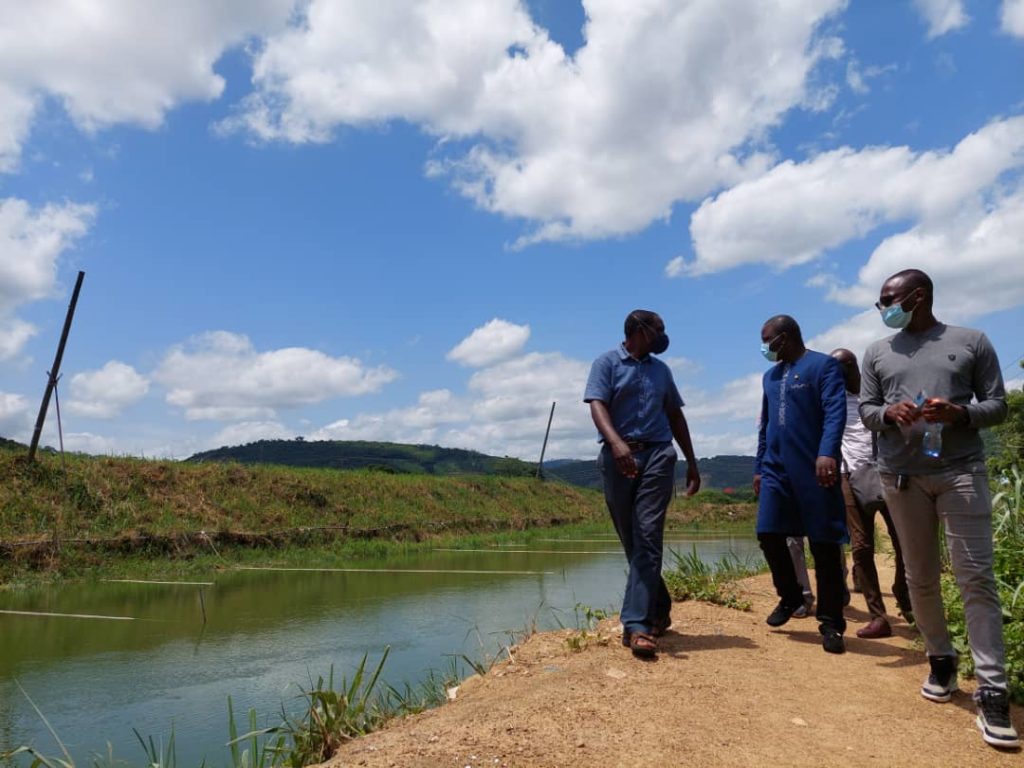 Photo caption: The Senegalese trade team is pictured taking a tour of a farm's tilapia breeding ponds located on the Eastern side of Ghana's Lake Volta.