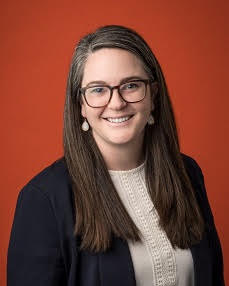 The American Soybean Association (ASA) announced Gena Perry as executive director of ASA's World Initiative for Soy in Human Health program. Perry, who served as project director global strategy, is promoted Feb. 28 to WISHH's top staff role.
"We are pleased Gena will take the reins at WISHH, where she has a proven record leading highly successful work with U.S. soybean organizations as well as international programs and partnerships," said WISHH Chair and ASA Director Gerry Hayden, a soybean grower from Kentucky. "Gena worked closely with WISHH's farmer leadership on our new strategic plan and is uniquely qualified to grow WISHH's role in connecting global trade and development. She is already cultivating WISHH partnerships and opportunities."
Perry joined WISHH in 2019 as project director of WISHH's USDA-funded Food for Progress poultry project in Ghana. Before joining WISHH, she lived and worked in West Africa as liaison for AgriCorps and 4-H Ghana then took on the role of AgriCorps chief of staff. Perry received her bachelor's and master's degrees in agribusiness from the University of Georgia, where she also conducted research on management tools for livestock producers and aquaponics. She steps into the position following Liz Hare, who was in the role since 2018 and continues to serve as a consultant to WISHH during this transition.
"I'm excited to lead WISHH's unique work at the intersection of trade and development," said Perry. "I look forward to expanding our activities with U.S. soybean growers and our U.S. and international partners to create better access to protein-rich foods and feeds while improving food security in developing and emerging markets."