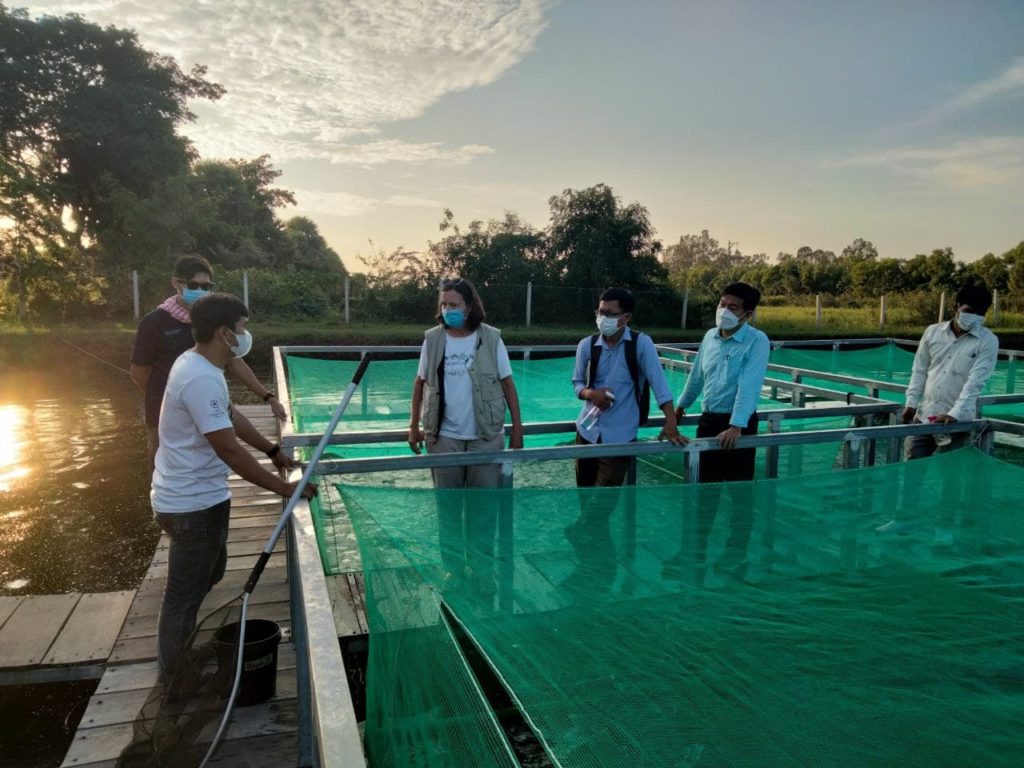 ASA/WISHH's latest semi-annual report on the Commercialization of Aquaculture for Sustainable Trade (CAST)-Cambodia project details the continued success of WISHH's work in Cambodia. The report to USDA, which funds the Food for Progress Project, covers Oct. 1, 2021-March 31, 2022. It notes this "period has been the busiest ever for CAST. People became more willing to gather for meetings and trainings, meet with other market actors, and travel more widely."
Some of the impressive numbers from the report include details on 31 sales agreements that produced more than $20 million in total contracts between fish farmers, distributors and other supply chain members. These agreements show the benefits of CAST's market linkages workshops, which strengthen the relationships between aquaculture businesses in Cambodia.
Additionally, CAST beneficiaries are set to produce more pounds of fish in 2022 than ever before in the history of the CAST program, seeing a 50% increase. The larger production creates a stronger need for fish fingerlings in the region, which can increasingly rely on soy in their feeds.
Another milestone of progress is the ballooning membership of the Cambodia Aquaculturist Association (CAA). The report details that CAA surpassed 550 members in the most recent quarter and continues to grow. CAA is supported by CAST and the two organizations are now discussing implementation of CAA's new strategic planning, importantly focused on financial sustainability.
CAST is a U.S. Department of Agriculture-funded Food for Progress project that accelerates production of high-demand fish species for the Cambodian market and develops a lasting aquaculture industry.