August 12 is International Youth Day. The 2023 theme is Green Skills for Youth: Toward a Sustainable World.
David Samveasna applied to work for ASA/WISHH as a result of his concern about Cambodia's declining populations of wild-caught fish. Then age 23, David also saw the job as an opportunity to gain expertise to help fish farming families like his own.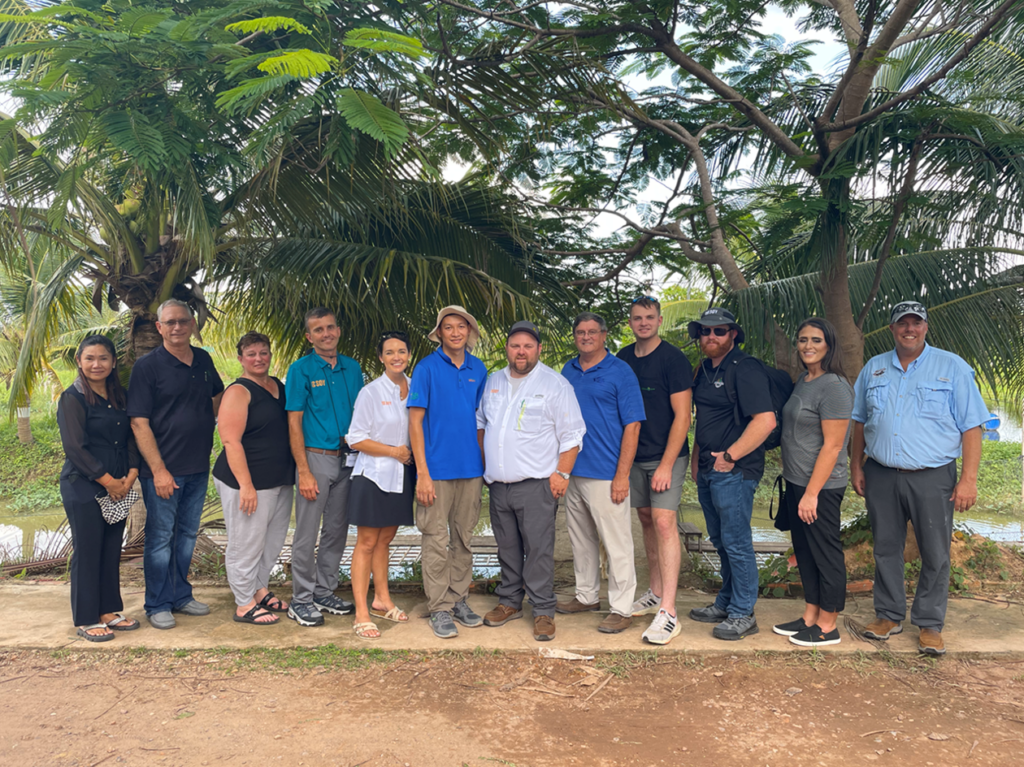 For centuries, Cambodians have counted on fish for protein. Cambodians are among the greatest consumers of freshwater fish in the world, with annual per capita fish consumption estimated at 52.4kg. More than 80% of the total animal protein in the Cambodian diet comes from fish and other aquatic animals, primarily from inland water bodies like the Tonle Sap. Cambodia's growing population and changes to the lake's seasonal rise and fall are contributing to the decline in the fish catch.
Now 28 years old, David recently attained his Doctor of Veterinary Medicine degree from the Royal University of Agriculture in Phnom Penh. He also plays a key role as an aquaculture specialist in two major provinces where WISHH implements its USDA Food for Progress Commercialization of Aquaculture for Sustainable Trade-Cambodia project. His job includes meeting and advising fish farmers while offering practical solutions to their individual needs.
David depends on academic as well as real-world knowledge, including insights he has gained from working alongside the global aquaculture experts who advise the CAST project. His DVM degree has given him understanding of the root causes of fish disease. He uses this knowledge to help farmers prevent diseases that can quickly devastate both the fish in a pond as well as farmers' profits.
David has contributed to the introduction of high-quality, soy-based aquaculture feeds in Cambodia. Soy feeds allow farmers to boost the growth of their fish as a replacement for traditional home-made feeds that commonly use small fish and other unsustainable ingredients.
Sustainable fish farming practices are important to Cambodia's youth. Cambodia has the youngest population in Southeast Asia. Approximately 60% of Cambodia's population are under the age of 25.
David also says the Cambodian Aquaculturist Association that CAST helped launch is important to the future. "The association is a very powerful force to push this industry," says David. "Famers in Cambodia are mostly small, and they repeat what they have done 10 years ago. The association is vital to work together and share information and new technology."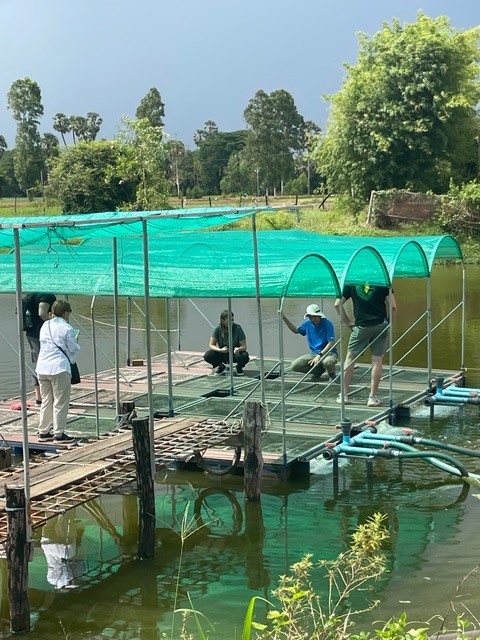 WISHH is also leveraging soy checkoff funding from the United Soybean Board to develop career pathways for youth in aquaculture in Cambodia. CAST created aquaculture training opportunities for students at the Royal University of Agriculture. A local Cambodian organization recognized their real-world knowledge and hired three students to offer USB-supported technical assistance to fish farmers, including those who adopt in-pond raceway systems that WISHH developed with Missouri soy checkoff funding. As a result, the youth are helping Cambodian fish farmers succeed with the systems that make their operations more climate resilient and efficient. Farmers can move the unique systems to different ponds as they face Cambodia's extreme wet and dry seasons. WISHH Vice Chair Morey Hill, an Iowa soybean grower, sees youth in agriculture as key to global food security and trade. "We need this younger generation to feed the world now and, in the future," says Hill who appreciated meeting David during trips in which U.S. soy farmers traveled to Cambodia. "WISHH is helping build young leaders who are key to improving protein consumption around the world."