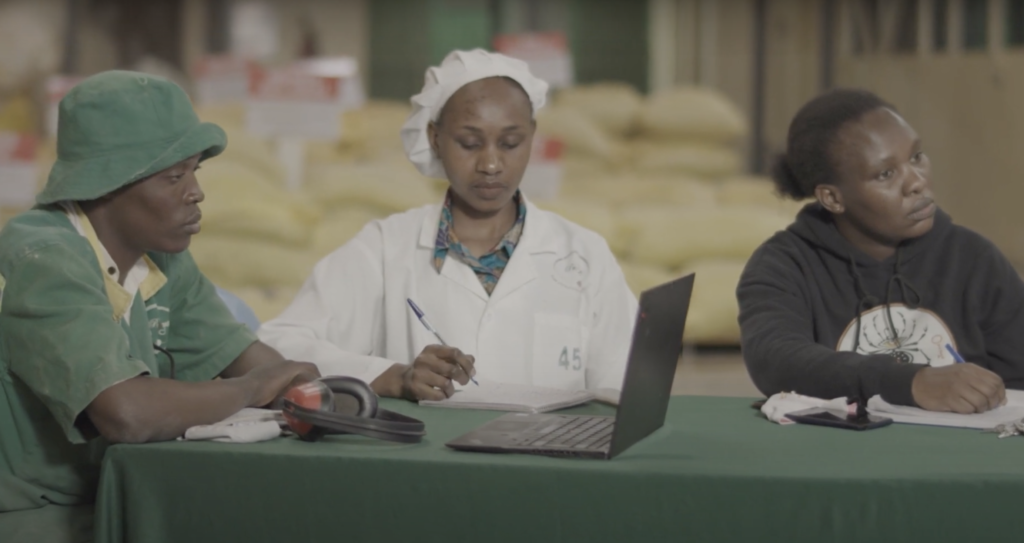 2022 brings even more positive exposure for one of ASA/WISHH's strategic partners that participated in WISHH's USB-funded project for entrepreneurs to expand the role of soy in foods or feeds. Prosoya Kenya stars on the Kenyan Television Network (KTN). Hailing its determination as a jobs creator and for bringing highly-nutritious foods to African markets, KTN recognized the company on its digital program The Entrepreneur.
Prosoya Kenya is a long-time ASA/WISHH strategic partner. Innovation Manager Frida Kaburu recounts that her father, CEO Kaburu Muguika, launched his dream company in 2009 to offer nutritious foods for sub-Saharan Africa. He recognized, "Soy is special."
Today, Prosoya Kenya has an ambitious goal of bringing nutritious and affordable foods as well as animal feeds to 70% of the African population by 2030.
The company invests heavily in soy research and innovation, making it a natural partner for WISHH. This strategic partnership also made Prosoya Kenya an easy addition to WISHH's USB-funded Mobilizing Entrepreneurs to Expand U.S. Soy Utilization in Developing and Emerging Markets Initiative. The 2021 program offered virtual training to compress the time for a new U.S. soybean market to go from emerging market entry to expansion market ready. Prosoya Kenya employees participated in trainings ranging from product development strategies to efficient management and marketing. Footage of employees attending the USB-funded trainings feature prominently in KTN's report.
Soy remains foundational to Prosoya Kenya's operations. It coincides well with USB's vision of "partnering to deliver sustainable soy solutions to every life, every day." Through its commitment to global food security, Prosoya Kenya hopes to continue delivering products to the African population. WISHH, through its USB-funded project and other USDA funding sources, continues to support Prosoya Kenya's progress.
ASA/WISHH's support of Prosoya Kenya is just one example of a business that continues to thrive despite the challenges in the pandemic; 100% of the businesses that participated in WISHH's USB-funded entrepreneur project remain in business today.
See the TV segment here Ready To Drink Fermented Porridge In Yoghurt Like Cups~Pro Soya Foods – YouTube
WISHH is a program of the American Soybean Association and is funded in part by the United Soybean Board and state soybean board checkoff programs.