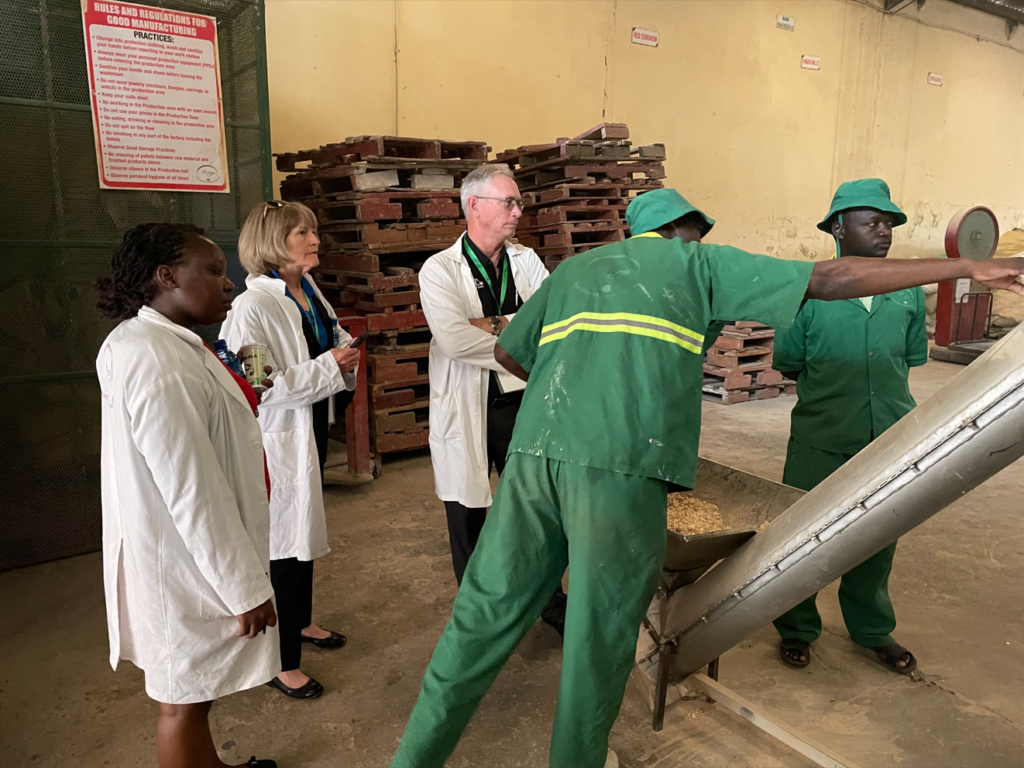 ASA's World Initiative for Soy in Human Health Program is in East Africa joining USDA's agribusiness trade mission in Nairobi, Kenya, and Zanzibar, Tanzania on Oct. 31 – Nov. 4. Their participation reinforces the importance of U.S. soy protein for trade, development, and food security in sub-Saharan Africa.
WISHH Chair Roberta Simpson-Dolbeare, an Illinois soybean farmer, is one of five U.S. soy organization representatives on the trade mission led by USDA Deputy Secretary Jewel Bronaugh. "Kenya was one of the first countries where U.S. soybean growers sent WISHH to start building relationships when we founded WISHH 22 years ago. It is exciting to see this wise, long-term investment has taken root through WISHH's strategic partnerships with producers of high-quality soy-based foods and feeds," said Simpson-Dolbeare.
USSEC Executive Committee Member Lance Rezac, a Kansas soybean farmer and United Soybean Board Director, also joins the trade delegation. WISHH Executive Director Gena Perry, New Business Lead Austin Leefers, and USSEC Executive Director of Market Access & Strategy Rosalind Leeck joined the farmers leaders on the trip. The group also visited longtime WISHH strategic partner Prosoya Kenya.
"With Kenya having recently authorized the import of GMO plant material, this mission is an especially important opportunity to engage with key stakeholders and share the insights on U.S. Soy's value and reliability," said Rezac, "U.S. Soy farmers are proud of the high-quality, sustainable product we grow and hope to help foster improved protein sources in the region, whether it's through direct soy food consumption or through animal agriculture."
East Africa, particularly Kenya, offers opportunities for growth in U.S. soy trade. The region faces significant food security challenges due to five years of consecutive droughts, the Russian-Ukraine war, and more. This USDA-led trip builds on WISHH's two decades of experience in the region and strategic partnerships with food and feed companies, such as Prosoya Kenya, that are already working with WISHH to find innovative soy protein solutions.