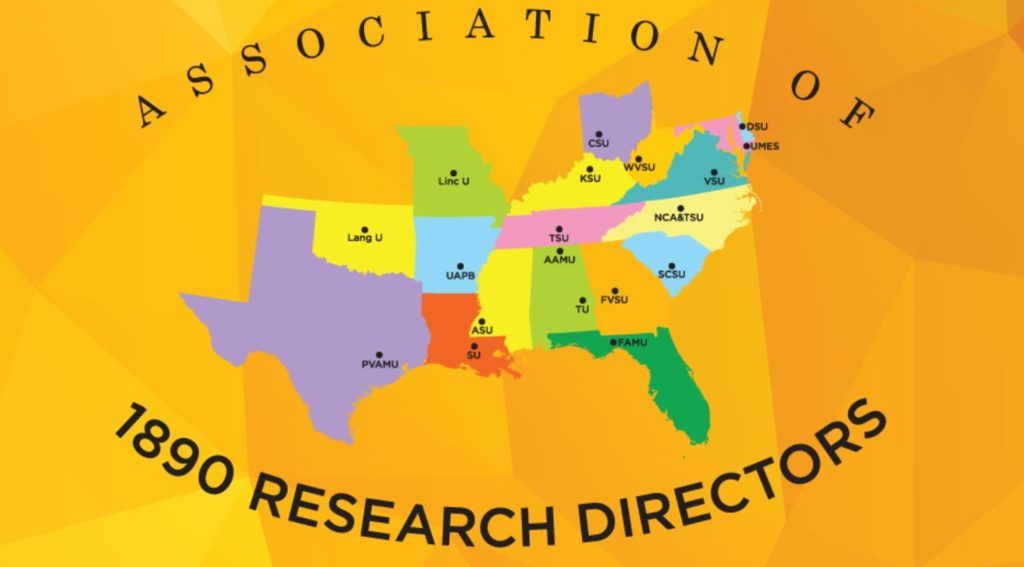 ASA/WISHH continued its partnerships with academia to promote U.S. soy's role in global leadership with its attendance at the Association of 1890s Research Directors (ARD) Biannual Symposium in Atlanta, Georgia. At the University of Maryland-Eastern Shore's (UMES) invitation, WISHH used funding from the United Soybean Board to sponsor the symposium, which had a theme focused on research and innovation. UMES hosts the Center of Excellence for Food Security and Defense which is funded by USDA's National Institute of Food and Agriculture.
U.S. soy had the unique role of being the only U.S. commodity with representation at the event, which included FAS Administrator Daniel Whitley. Whitley is a graduate of Southern University, an 1890s institution.
ASA/WISHH Executive Director Gena Perry participated in a global food security panel to speak about the links between U.S. soy and global food security. She touched on WISHH's USB-sponsored trip to Edesia and how products like that contribute to global food security and diplomacy. Stephan Tubene, Ph. D., leads UMES's research on the intersection of agriculture and global security and joined WISHH at Edesia.
The presentation allowed the 1890s universities to learn about how WISHH works to develop partnerships and builds markets for U.S. soy. Additionally, Perry mentioned the WISHH collaboration with USB, explaining the soybean checkoff and USB's new strategic plan which puts a focus on human and plant nutrition. The sponsorship also included a booth space that allowed WISHH to speak to students and academic researchers.
The 1890s land grant universities are historically black universities established under the Second Morrill Act of 1890. USDA's programs are intended to strengthen research, extension, and teaching in the food and agricultural sciences. ASA/WISHH is continuing to work with the 1890s universities to bolster its research of U.S. soy. Creating these diversified strategic partnerships is also a key pillar of WISHH's new strategic plan.