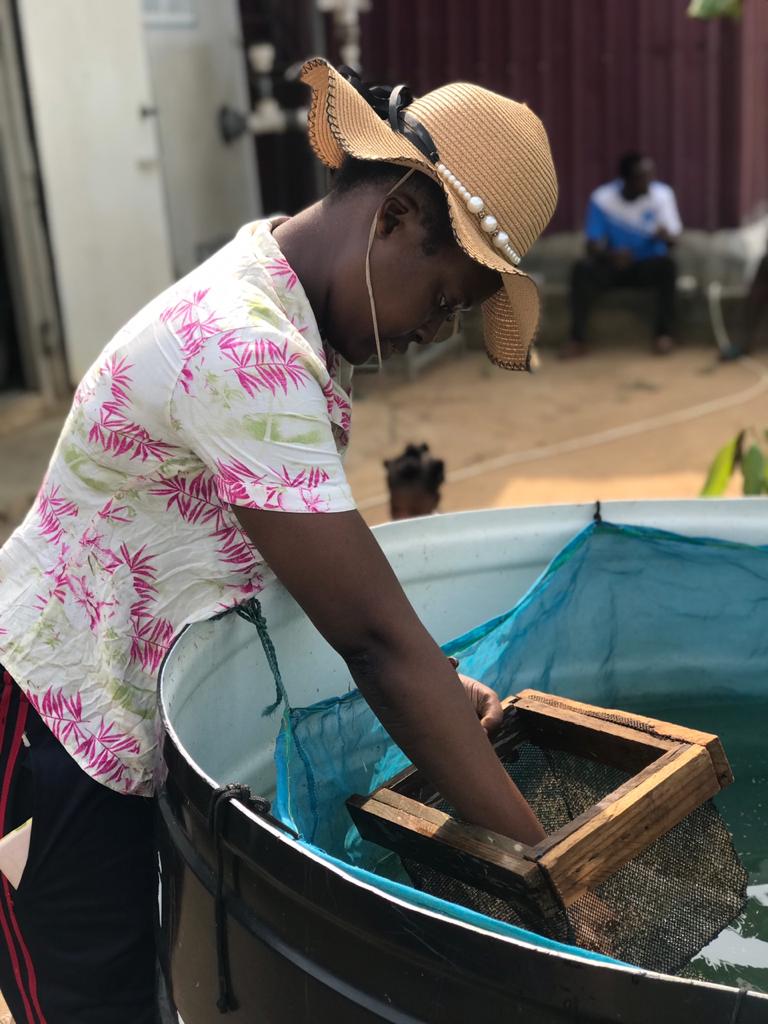 This week, ASA's World initiative for Soy in Human Health program began setting up aeration trials at two commercial aquaculture farms in Ghana. Funded by the Nebraska Soybean Board, the trials are conducted to assess the economic viability of using pond aeration systems in tilapia production.
Electricity remains a major input cost for fish farmers and can sometimes make the adoption of such technologies cost prohibitive. The trial results help to determine the utility of pond aeration systems in Ghana and inform farmers on the benefits of this new technology. The results of the trials will be shared during farmer field day demonstrations with local fish farmers that will also include discussions on the implications for feed management.
WISHH continues building strong aquaculture partnerships in sub-Saharan Africa through research and trainings, which provide opportunities to grow relationships, strengthen the industry with U.S. soy, and explore possible expansion in the region.