WISHH salutes women around the world who are leading trade, development and global food security. In honor of #InternationalWomensDay on March 8 and #NationalNutritionMonth, WISHH shares the accomplishments of four women in our work.
Cambodian CEO Launches Six New Fish Products with WISHH's CAST Project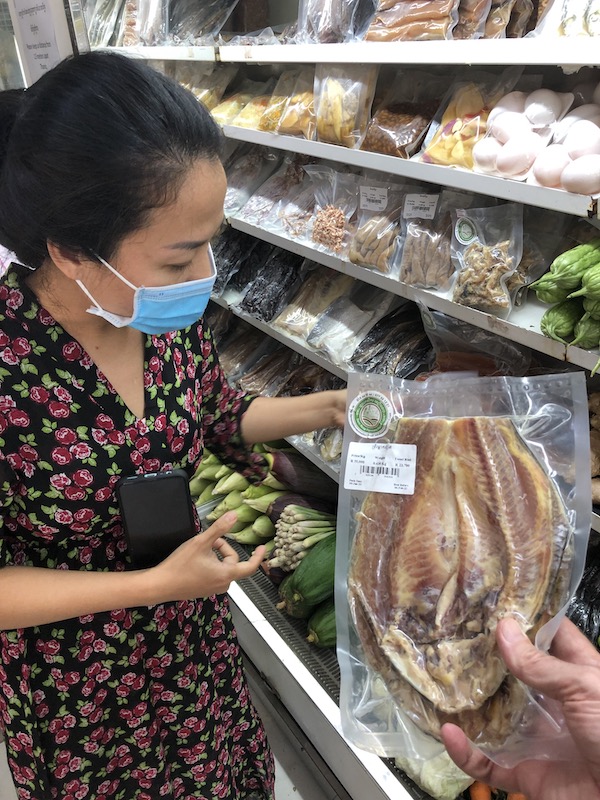 Home Taste Foods CEO Sim Sereirath is building supply chains and launching six new fresh and processed fish products in her retail store under the brand name Siem Reap Farmers Market. She has two outlets in Siem Reap and one in the active border town Poipet, near Thailand. Her business specializes in locally produced foods and has worked closely with ASA/WISHH's Commercialization of Aquaculture for Sustainable Trade-Cambodia (CAST), a U.S. Department of Agriculture Food for Progress Project. She has also joined the CAST-supported Cambodian Aquaculturist Association.
CAST Cambodia's Market Systems team has provided business development training, product promotional support and, most recently, training on improving food safety and sanitary/phytosanitary practices. "Thanks to the training I got from CAST, my business has been certified by the (Cambodian) Fisheries Administration as having 'Good Hygiene Practices' (GHP)," says Sereirath.
Siem Reap Farmers Market has bought fish from three different CAST-trained and supported producers. CAST is also helping Sereirath's company produce an additional product made from small, dried silver barb fish for an organization that makes high-protein powder for food-insecure families.
CAST is also supporting her company's efforts to introduce its products to Thailand's export market. In partnership with another CAST-supported company, she is branding and selling Cambodian-raised pangasius fish that are dried under strict hygienic conditions using a new solar-powered dome. Sereirath has received inquiries from exporters interested in this high-quality, branded product.
"Many Cambodians also live in France and the USA; we want them to be able to buy our Cambodian-farmed and processed fish, too," Sereirath proclaims.
USDA Cochran Fellow Writing Dissertation on Policies and Strategies for Nutrition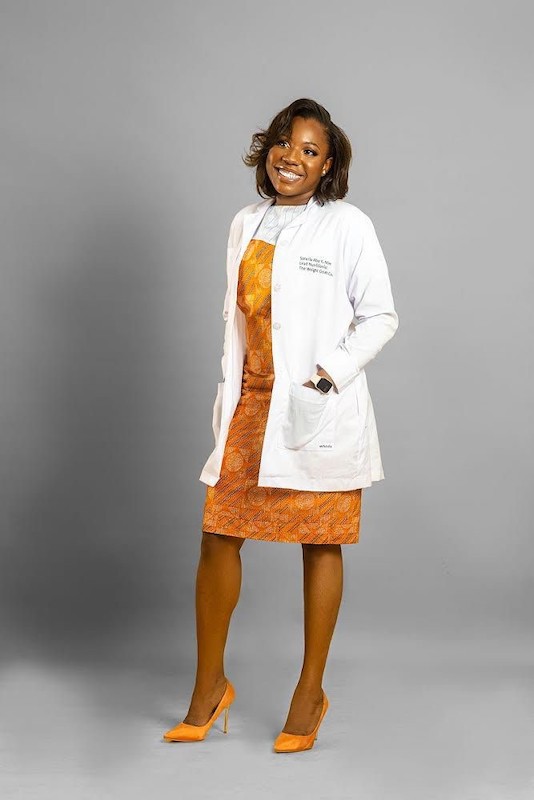 Ghanaian soyfoods entrepreneur Soteria Aba Yedua Ntim-Adu is hard at work writing her dissertation on policies and strategies that deal with malnutrition. She is currently on leave from the family business, Yedent Agro Group of Companies, to complete her graduate studies in global public health at the University of Westminster in England.
WISHH has worked closely with the Yedent team since 2016, and Soteria has played a major role in capitalizing in the benefits of affordable soy protein for their products and programs. Two of Yedent's soy-based fortified foods are approved to bear the Obaasima logo seal, a program designed to develop and market affordable and nutritious foods for women.
As the lead nutritionist for the company, she has capitalized on her participation in the WISHH-led U.S. Department of Agriculture Cochran Fellowship Program on global school meals. Both Soteria and her father, Samuel, also attended WISHH's Indiana Soybean Alliance-supported Protein Workshop in 2018.
"To be in the food industry and to be in the nutrition industry is a great business opportunity," says the health and wellness enthusiast. "I have great pride in the fact that I'm a nutritionist and I'm a food scientist, and this work falls directly in line with my passion."
Photo Caption: Soteria Aba Yedua Ntim-Adu holds a dual passion for nutrition and food science. Soy is a key ingredient in her efforts that develop and promote affordable and nutritious foods for women.
Guatemalan Product Manager Innovates with Soy Protein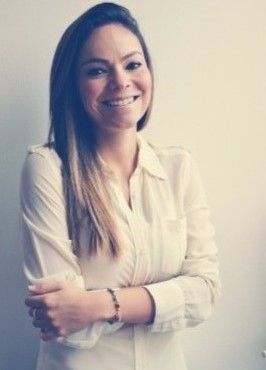 Diana Sánchez Farfán, project manager at Central de Alimentos, S.A., has a passion for the food industry and creating new products to meet evolving consumer demands. As consumers look to more nutritious and protein rich foods, she is one of the global innovators who contribute to soy helping fill this demand.
In her role in developing new products for the Guatemalan company, Sánchez noticed soy is an essential component in diets and now puts priority on identifying new and innovative products that contain soy. WISHH works closely with Sánchez and others at Alimentos to provide technical assistance to help build product formulation.
Sánchez participated in the WISHH United Soybean Board-funded Mobilizing Entrepreneurs project in 2021 that provided business plan training and direct access to a mentor. Purdue Professor Maria I. Marshall and Professor Emeriti Joan Fulton led entrepreneurs through a 12-module curriculum designed by Purdue. The virtual training covered topics ranging from the challenging-but-important process of defining the target market for their soy-containing food or feed, pricing, distribution and logistics, and financing.
Purdue provided personalized feedback and identified opportunities of growth for the company. As a result, Sánchez and colleagues created a business plan for a new soy-based product under the guidance of Purdue University. Sánchez was also able to bring her colleagues from the research and development and institutional sales teams into the trainings, further building capacity for the company.
Gena Perry Leads as WISHH Executive Director
In case you missed our own news from Feb. 23, the American Soybean Association (ASA) announced Gena Perry as executive director of ASA's World Initiative for Soy in Human Health program. Perry previously served as WISHH project director, global strategy.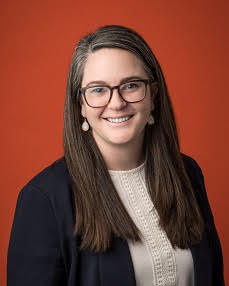 "We are pleased Gena will take the reins at WISHH, where she has a proven record leading highly successful work with U.S. soybean organizations as well as international programs and partnerships," said WISHH Chair and ASA Director Gerry Hayden, a soybean grower from Kentucky. "Gena worked closely with WISHH's farmer leadership on our new strategic plan and is uniquely qualified to grow WISHH's role in connecting global trade and development. She is already cultivating WISHH partnerships and opportunities."
Perry joined WISHH in 2019 as project director of WISHH's USDA-funded Food for Progress poultry project in Ghana. Before joining WISHH, she lived and worked in West Africa as liaison for AgriCorps and 4-H Ghana then took on the role of AgriCorps chief of staff. Perry received her bachelor's and master's degrees in agribusiness from the University of Georgia, where she also conducted research on management tools for livestock producers and aquaponics. She steps into the position following Liz Hare, who was in the role since 2018 and continues to serve as a consultant to WISHH during this transition.
WISHH is a program of the American Soybean Association and is funded in part by the United Soybean Board and state soybean board checkoff programs.