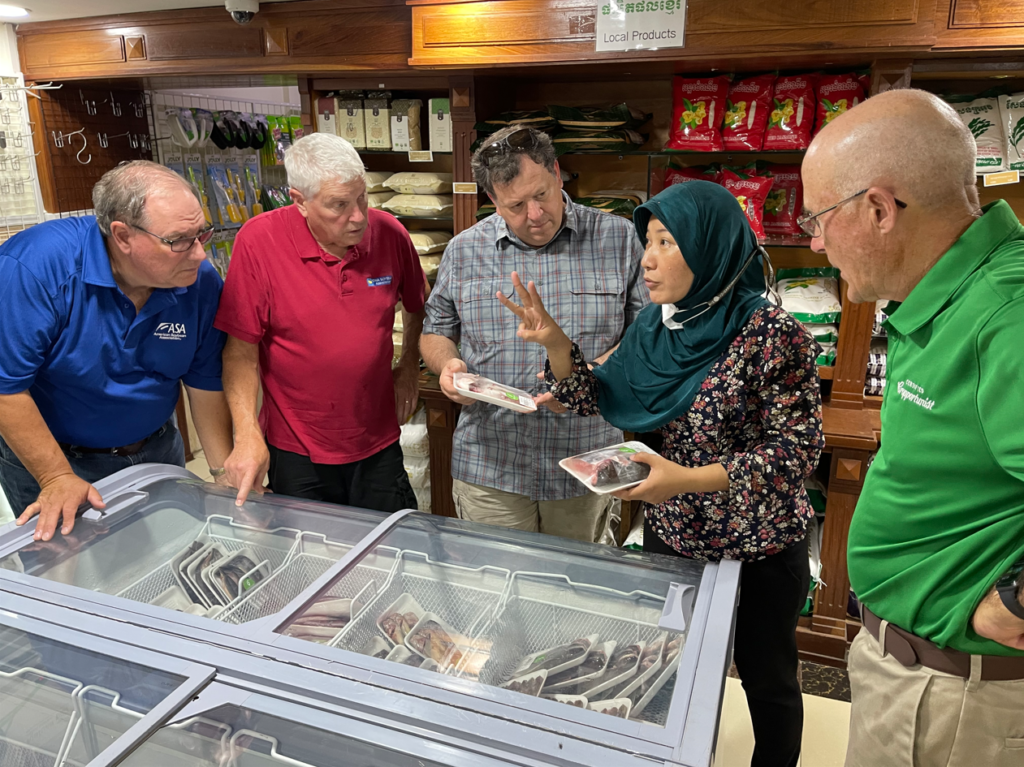 ASA's World Initiative for Soy in Human Health Program joined the United Soybean Board to participate in a webinar on U.S. soybean growers' commitment to global food security. Titled 'Growing New Soy Protein Markets for Global Food Security," the webinar explained how soy can contribute to global food security in developing and emerging markets. WISHH Vice Chair and ASA Director Morey Hill, a soybean grower from Iowa, joined the panel alongside Mac Marshall, USB's Vice President of Market Intelligence. Gena Perry, WISHH Executive Director, also lent her expertise to the discussion that was moderated by Agri-Pulse founder Sara Wyant.
The webinar offered Hill the opportunity to explain his firsthand knowledge of how WISHH blazes new trails for U.S. soy by improving protein availability in developing and emerging markets. Hill referred to WISHH's work growing the aquaculture industry in Cambodia as an example. As value chains such as aquaculture in Cambodia or poultry in Ghana continue to grow, so too could their reliance on U.S. soy as feed due to its high protein content.
Marshall further illustrated USB's investments in WISHH that contribute to USB's vision to provide sustainable soy solutions to every life, every day. Through the soybean checkoff, the soybean growers who lead USB support WISHH's highlighting the versality and protein value of U.S. soy in these markets.