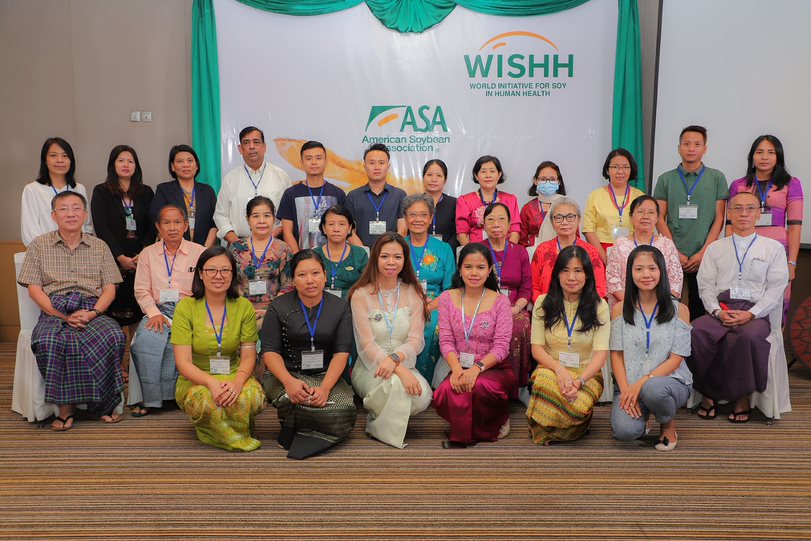 ASA/WISHH sponsored industry leaders from Myanmar (sometimes called Burma) to attend Specialty Soya and Grains Alliance (SSGA) educational courses in May. More than 30 soymilk and tofu company representatives, importers, food science faculty from Yangon University and USDA Foreign Agricultural Service (FAS) staff attended an ASA/WISHH organized watch party in a Yangon hotel.
WISHH used USDA Market Access Program (MAP) funds to build on its relationship with SSGA as well as strengthen ties with soy importers in the Southeast Asian country. The courses offered a successful introduction to and answered questions about U.S.-based identity preserved crops for potential buyers.
WISHH is the first organization to sponsor a group to participate in the SSGA University courses. The online modules were originally designed for individual use, but multiple companies and industry partners received value from the courses as they gear up to come to the United States. SSGA staff were available to answer questions live and supplement the content.
Several course attendees will also join a WISHH-sponsored trade team trip next month for Northern Crops Institutes' Food Grade Soybean Procurement Course. These events and trips continue a busy summer for WISHH as it bolsters its ties with businesses leaders in emerging markets.