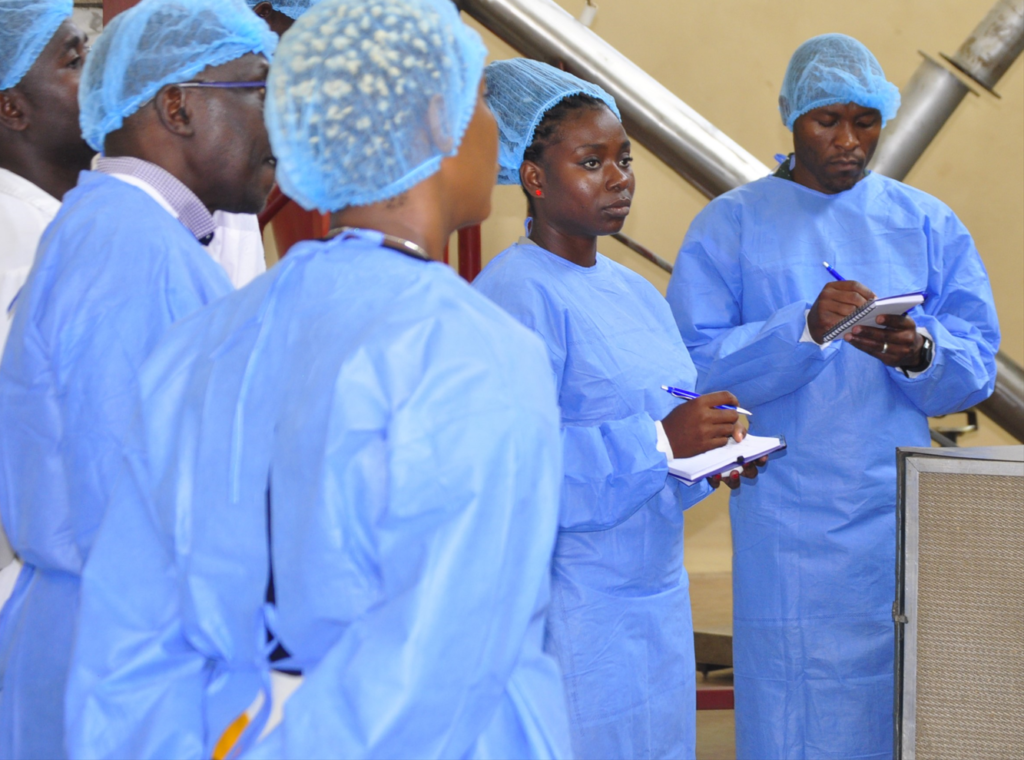 ASA's World Initiative for Soy in Human Health Program organized business management training for key sub-Saharan Africa partners this week. The training, which focuses on the Total Productive Maintenance (TPM) Program, includes WISHH supply chain partners representing five companies from four different countries: Kenya, Nigeria, Ghana, and Uganda. The attendees, Sesaco Limited, Prosoya Kenya, Alltech, Flosell Farms, and Yedent are all long-time WISHH strategic partners that import or are interested in importing value-added soy proteins for their business needs.
Held in Ghana, WISHH's five-day workshop instructs participants in lean management tools and methods that ensure equipment optimization and prevent breakdowns. Each company is developing its TPM program so its operators can ensure production equipment runs optimally and is reliable. The program also defines new job roles and expectations with accountability elements.
Ultimately, the program helps WISHH's supply-chain partners produce a cost-effective, consistently high-quality product based on a dependable model for management and maintenance of their businesses.