ASA/WISHH hosted USDA Foreign Agricultural Service staff to a virtual coffee that reinforced the already strong working relationship between WISHH and FAS. WISHH Program Committee members joined the July 16 discussions along with 14 FAS employees, including newly appointed Administrator Daniel B. Whitley who served as the keynote speaker.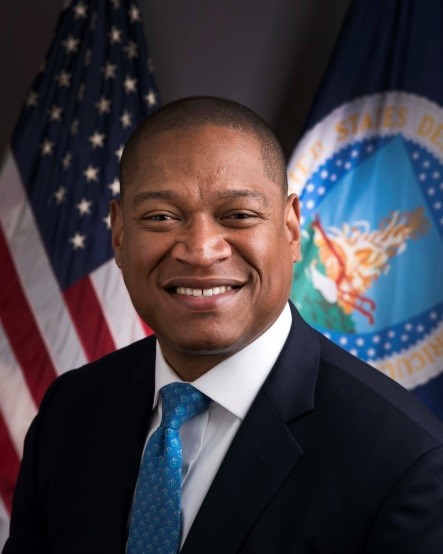 WISHH Chairman and ASA Director Gerry Hayden introduced Whitley while thanking FAS for working side by side with U.S. soybean growers through WISHH and USSEC. Whitley updated WISHH farmer leaders and staff on FAS initiatives, ranging from global food security and WTO discussions, to the importance of climate and sustainability strategies for FAS programs. Acting Administrator Whitley stressed that FAS is very proud of WISHH as a key stakeholder and urged WISHH to stay involved in FAS initiatives, such as the Food for Progress Program.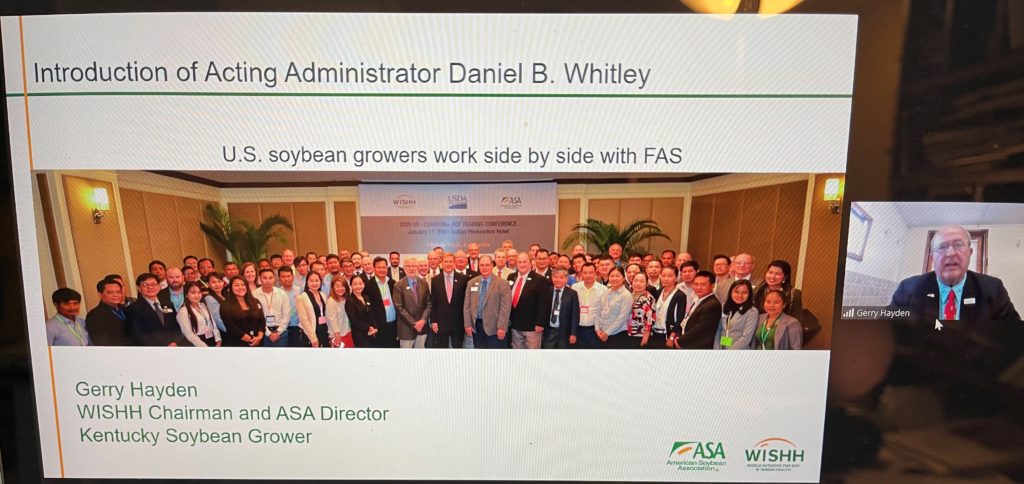 The virtual coffee allowed WISHH to update FAS on its current Food for Progress project, Commercialization of Aquaculture for Sustainable Trade (CAST) – Cambodia. CAST Project Director Austin Leefers gave an overview of CAST's objectives as well as key partners. CAST Chief of Party Jim Hershey presented the multiple ways that CAST has made progress despite the challenges of implementing during the pandemic. CAST covers 10 areas of work, ranging from the launch of a now 300-plus member trade association to new finance options for aquaculturists.
WISHH Director of Monitoring and Evaluation James Bernhardt presented the preliminary results of the CAST mid-term evaluation. An example of an important finding is that 92-100% of people surveyed, ranging from feed mill operators to fish hatchery owners to fish wholesalers, reported that CAST improves the quality of aquaculture in Cambodia. High percentages reported that they are also sharing the CAST information with other Cambodian aquaculture industry representatives. As the aquaculture industry continues to grow, new opportunities are created for U.S. soy in Cambodia.